While most Deathrun maps are supposed to be quite difficult, many players want to take it easy and warm up their skills before they start playing extreme maps. Easy deathruns are generally not advertised on the Discovery tab, so we've compiled a list of super easy Deathrun codes that are great if you're a beginner, default, or noob! These maps also feature several basic fundamentals you need to know when trying some of the more difficult deathruns.
Deathruns are one of the most popular creative games in Fortnite for mapmakers. Some of them love to torture their players with excruciating difficulty in their deathruns, perhaps to emphasize the death while they run. Our code list below combats that idea by providing fun deathrun maps without painstaking difficulty. If you want to relax and make deathruns a casual and social experience, we have you covered!
While you're here, don't forget we have covered many other popular Creative map codes! We have frequently updated lists for several Fortnite maps such as the Best Fortnite Parkour Maps, Best Fortnite Horror Maps, Best Fortnite Deathrun Maps, and Best Fortnite Prop Hunt Maps!
Best Fortnite Easy Deathrun Map Codes
The Sketchy Deathrun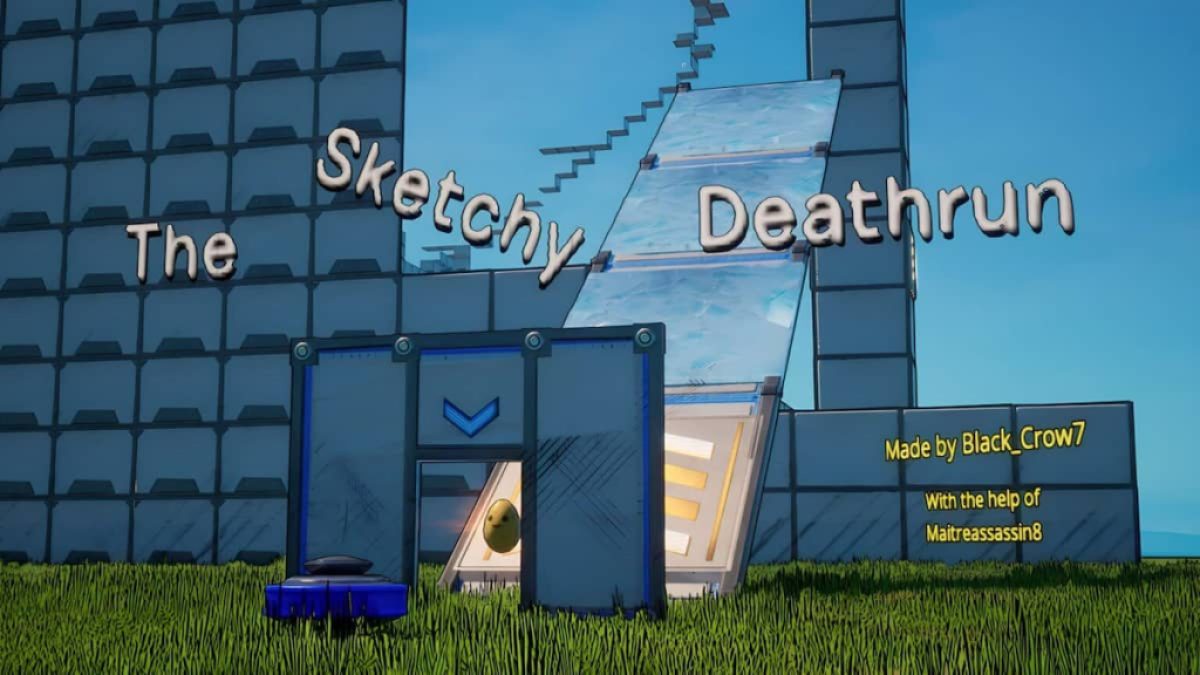 The Sketchy Deathrun Map Code: 2156-4139-5516
The Sketchy Deathrun map by Maitreassiagn is an easy, at the same time, mechanics deathrun. To be precise, eight gameplay mechanics are deployed in the game, ranging from gliding to moto crossing using bikes. As mentioned earlier, though the room has varying mechanics per round, they are not challenging, as even any newbie who installed the game yesterday could complete it. Check out the map if you need a simple deathrun map with various mechanics.
350 Level Easy Deathrun
350 Level Easy Deathrun Map Code: 2438-4461-8063
This deathrun map by Leafgamesnfc is a big custom room of 350 levels. Though long, none of the levels are harsh and can be completed using simple parkour techniques like sliding, jumping, and timely directional movements. Moreover, the gold coins at the center of the course help players predict turns and navigate easily. Give the map a try, as I assure you that you won't be disappointed in any way.
301+ Level Easy Deathrun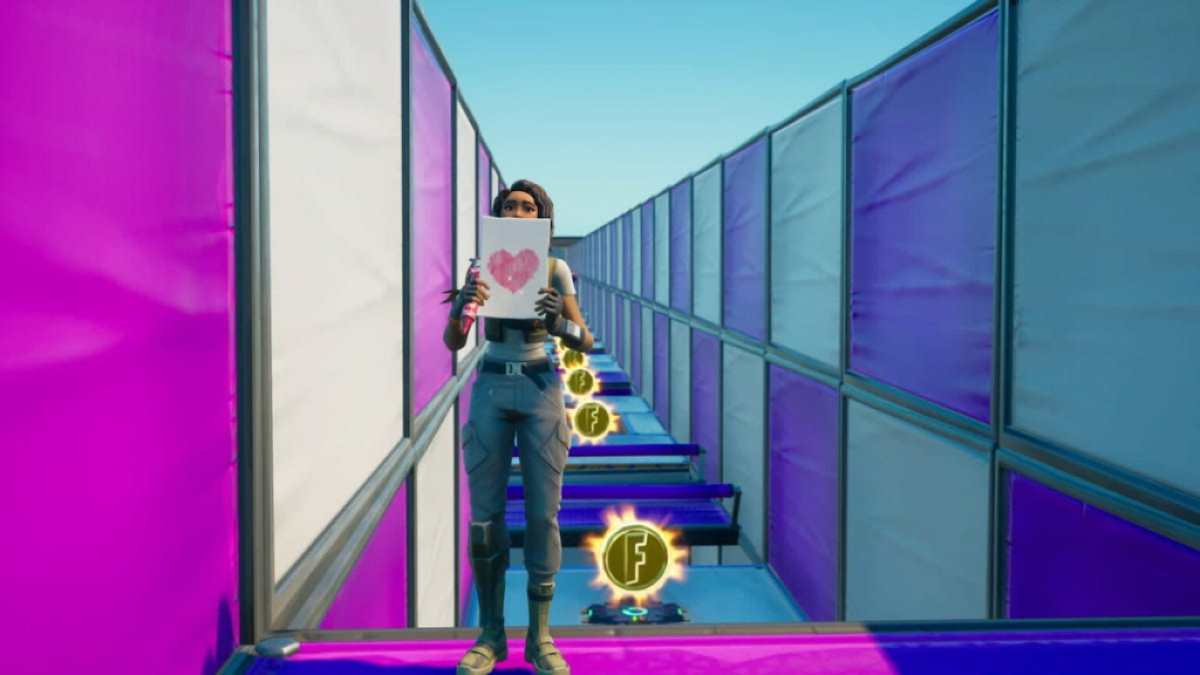 301+ Level Easy Deathrun Map Code: 2405-7886-6741
Another deathrun map with more than 300 levels on the list is this easy deathrun map by ASR. The map has all the features every newbie player would need to make themself comfortable, from the ghost running option to directional markers. Moreover, the map has cute little achievements that unlock for even doing basic things like jump sliding that serve as a motivation for absolute beginners.
300+ Levels Easy Deathrun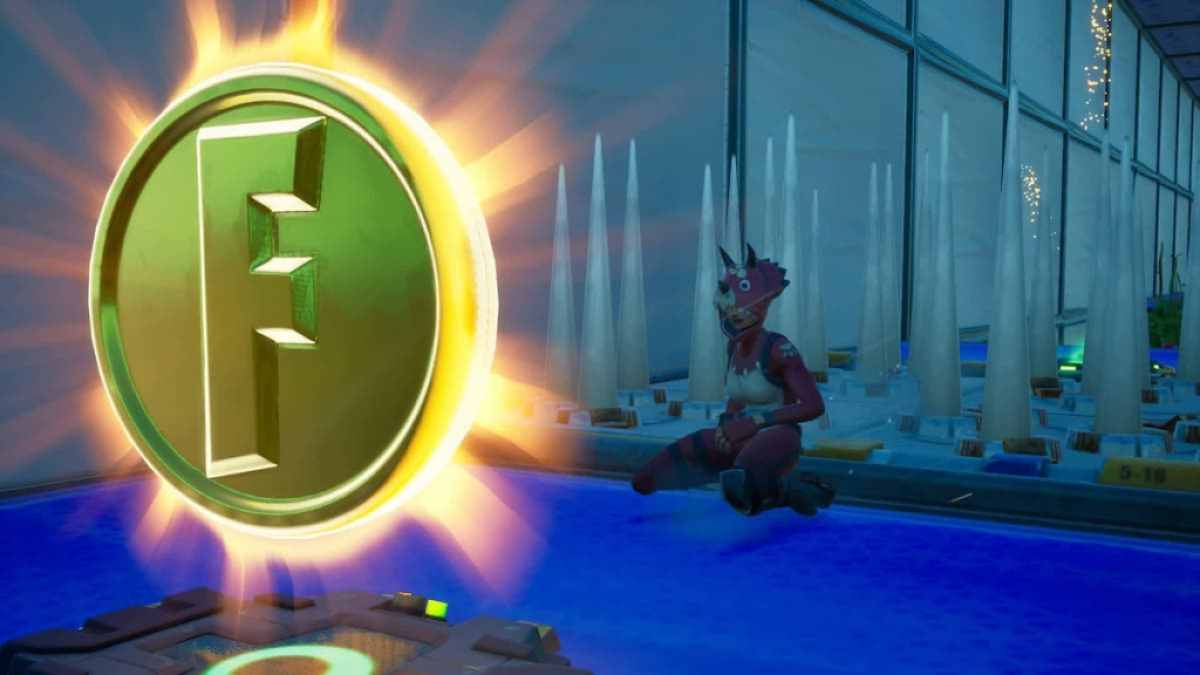 300+ Levels Easy Deathrun Map Code: 5499-1570-8180
This map by Rynxx has a total of 300 levels with increasing difficulty. You can complete most levels using simple parkouring native mechanics like sliding, jumping, and lane switching. To make it even more compatible for new players, the developers have provided a save feature, allowing you to resume from your previous save point. Please suggest the map to your friends who want an easy deathrun map with basic mechanics.
Only Up I Color Pop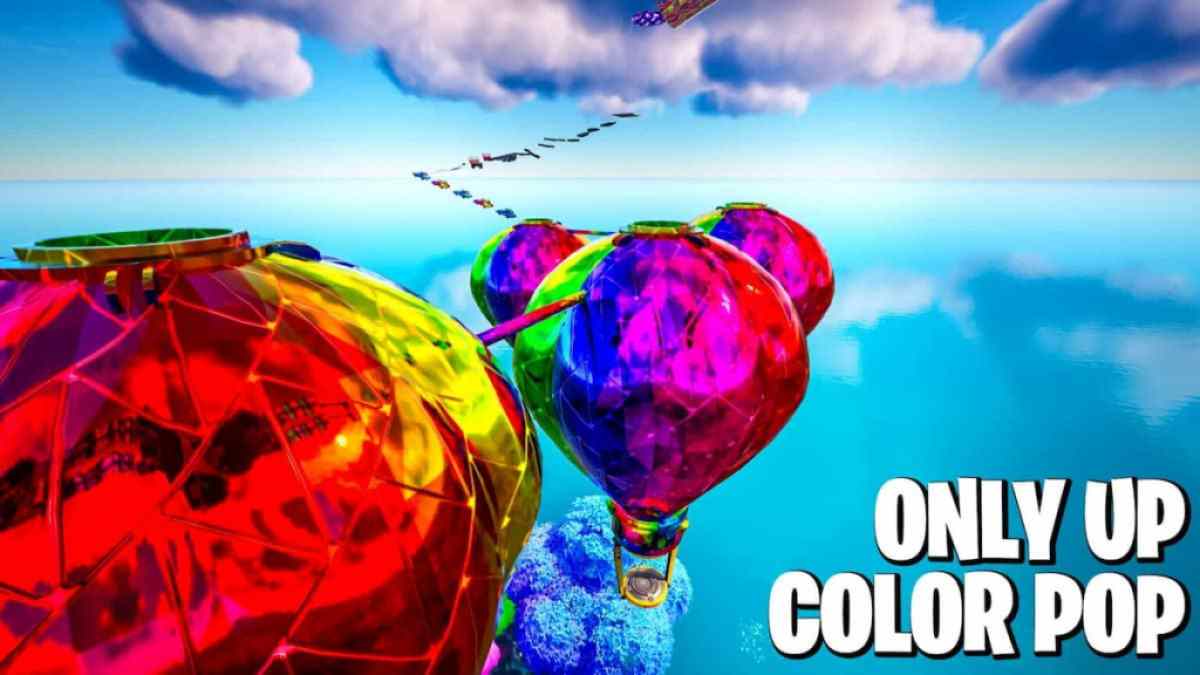 Only Up I Color PopMap Code: 3990-1495-2817
Indicative of its name, I Color Pop is a deathrun map inspired by the popular game - Only Up. Like the original title, you need to control your third-person character and carefully parkour across each balloon rapidly to reach the top of the mountain. The course is pretty simple and only requires jumping for most parts. Also, the game does not have a high score meter. Instead, track your scores using the height meter. If, at some point, you feel the need to bump up the difficulty, turn on the timer!
Train Rush
Train RushMap Code: 7015-6882-8448
It's always fun to play deathrun maps based on old retro games like Pacman or, in this case, the classic Subway Surfers. Slide on the rails of new york and evade the oncoming traffic using simple jumping/sliding movements. While dodging trains is the core theme, collect coins to upgrade your speed and earn XP that can be used outside the game. Explore the map if you love a unique deathrun experience that is easy to complete.
200 Level Easy Deathrun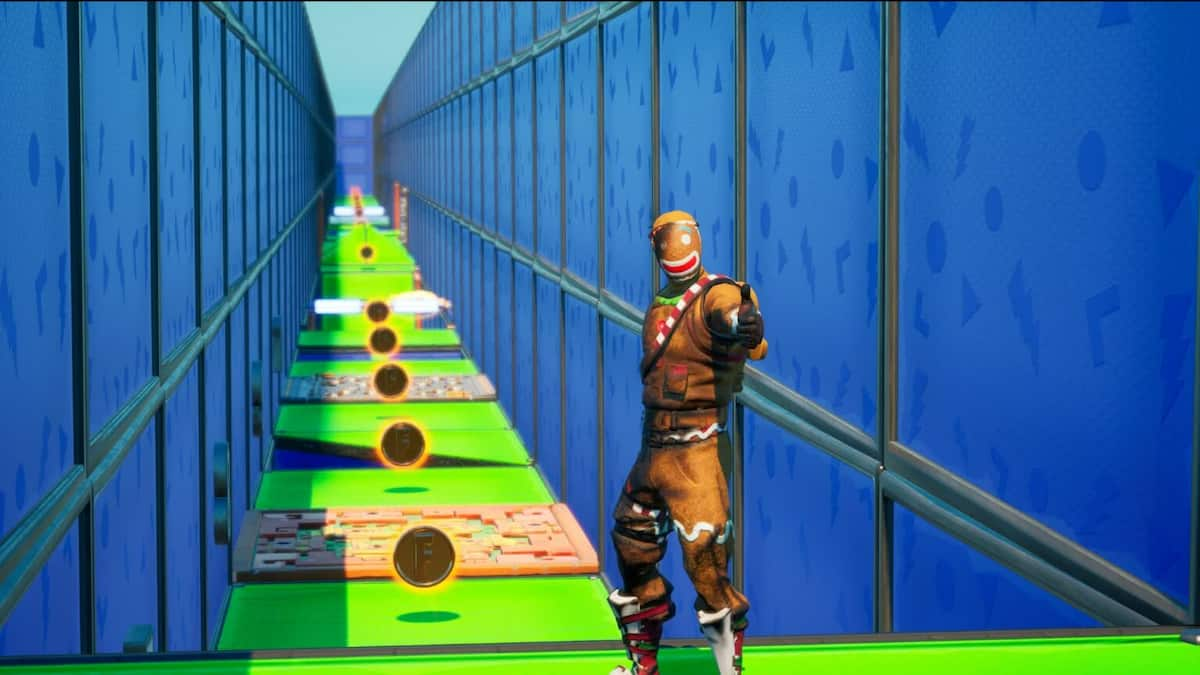 200 Level Easy DeathrunMap Code: 7553-1530-7428
Whenever anyone talks easy deathrun map, they mainly refer to the level design as pretty simple to clear. But this map by Fankimonkey is not only easy to finish, but the level also provides users with various features to finish the stage, like auto sprinting and mantling, making it suitable for beginners and kids. I used these essential built-in functions to complete all 200 levels and learned the art of deathrun.
The Totally Easy Deathrun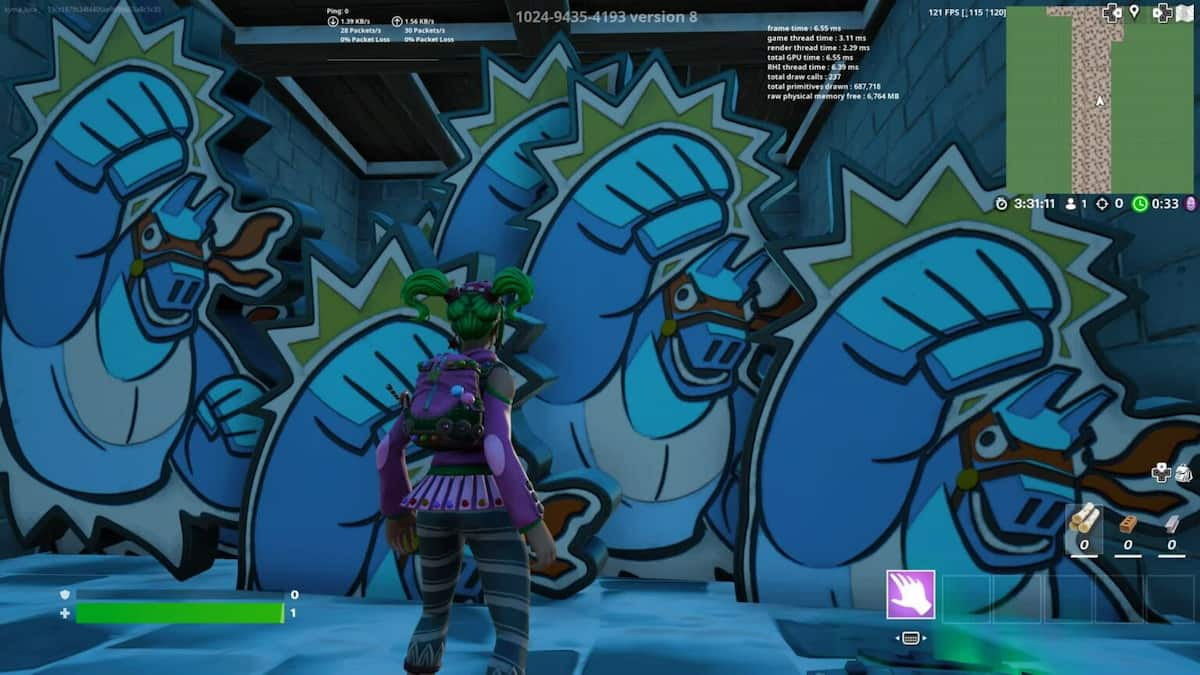 The Totally Easy Deathrun Map Code: 1024-9435-4193
Indicative of its title, many veteran players consider this deathrun by itz_luca as one of the simple deathrun maps of all time. The map has nothing but a simple straight lane, and players must traverse this course by simply using the W key and correctly evading the board-like object. I suggested the map to my nephew, and he had a blast playing it. Do the same if you have any young Fortnite players or friends.
150+ Easy Deathrun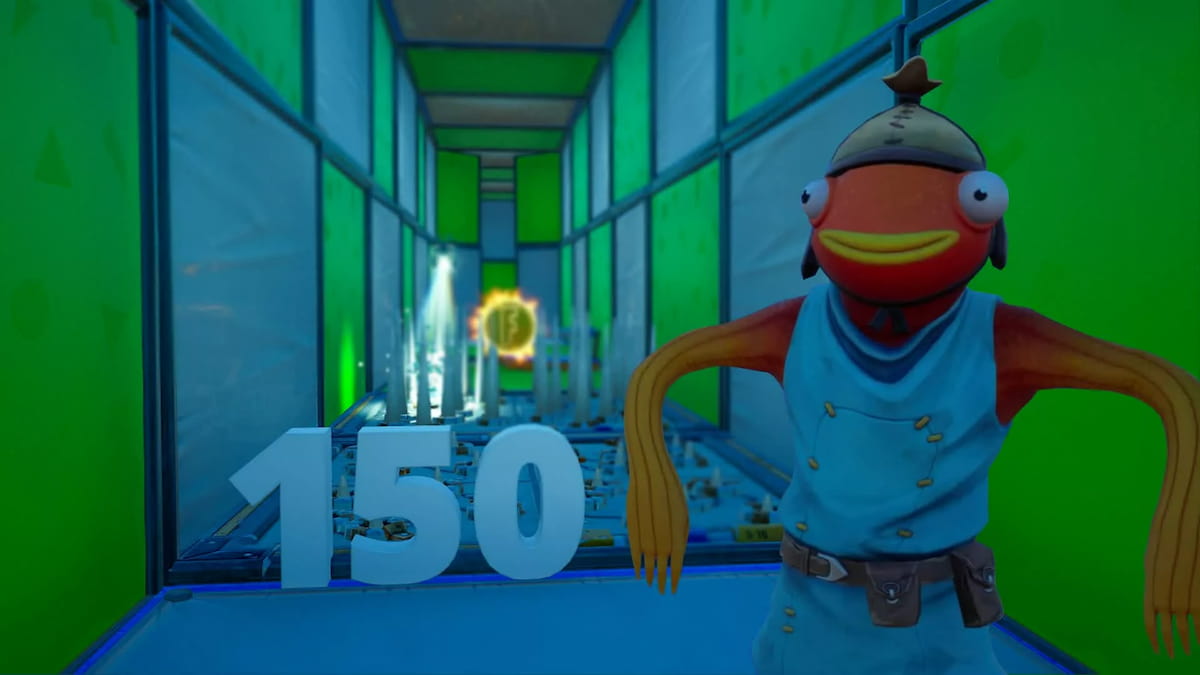 150+ Easy Deathrun Map Code: 8356-6557-8903
This 150+ easy deathrun map by Wizeal is one of the few maps in the easy deathrun genre that rewards players by giving them a special title for completing the levels, as usually, such achievements are available to claim after finishing tough deathrun maps. The map is easy to navigate if you have good spatial awareness and are decent with basic movement mechanics. Along with the achievement tag, the map also has secret levels if you manage to finish all the stages. Check out the map if you love collecting such achievement medals and prize rewards.
80 Levels Easy Deathrun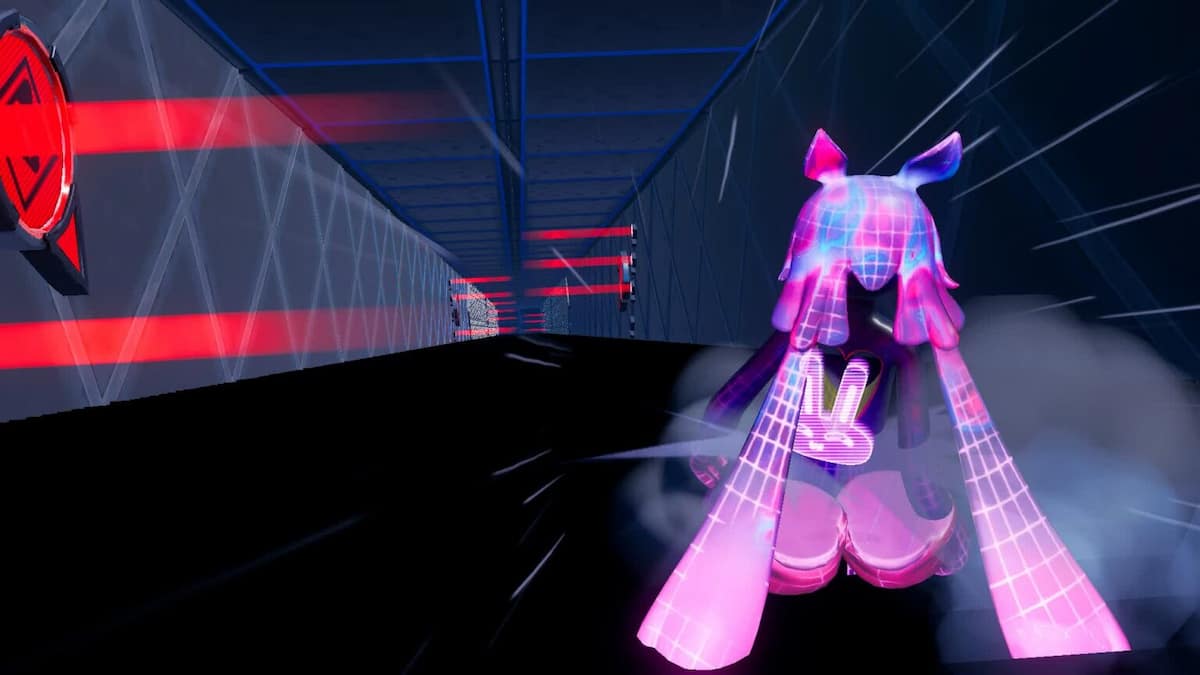 80 Levels Easy Deathrun Map Code: 9364-2973-3058
As the name suggests, this map room has a total of 80 levels that are categorized as easy courses by the creator destrclank. Hop across the dark arena with lasers and reach the other end of the room to clear each level. Along with that, the developers have also added secret details behind the origin of this universe that players can uncover by exploring. I highly recommend you explore the map if you want a cool backstory in the deathrun genre.
100 Level Easy Deathrun
100 Level Easy Deathrun Map Code: 6025-4641-9480
This deathrun by Vangork is one of the latest and newly created deathrun maps. Indicative of its title, the map has a total of 100 levels which are targeted towards new and amateur players as the map only requires basic parkouring mechanics like sliding, jumping, and accurate directional movements to complete the entire levels. Please suggest the maps to your friends or other Discord members if they are new to the game and want to play some deathrun.
30-Level Easy Deathrun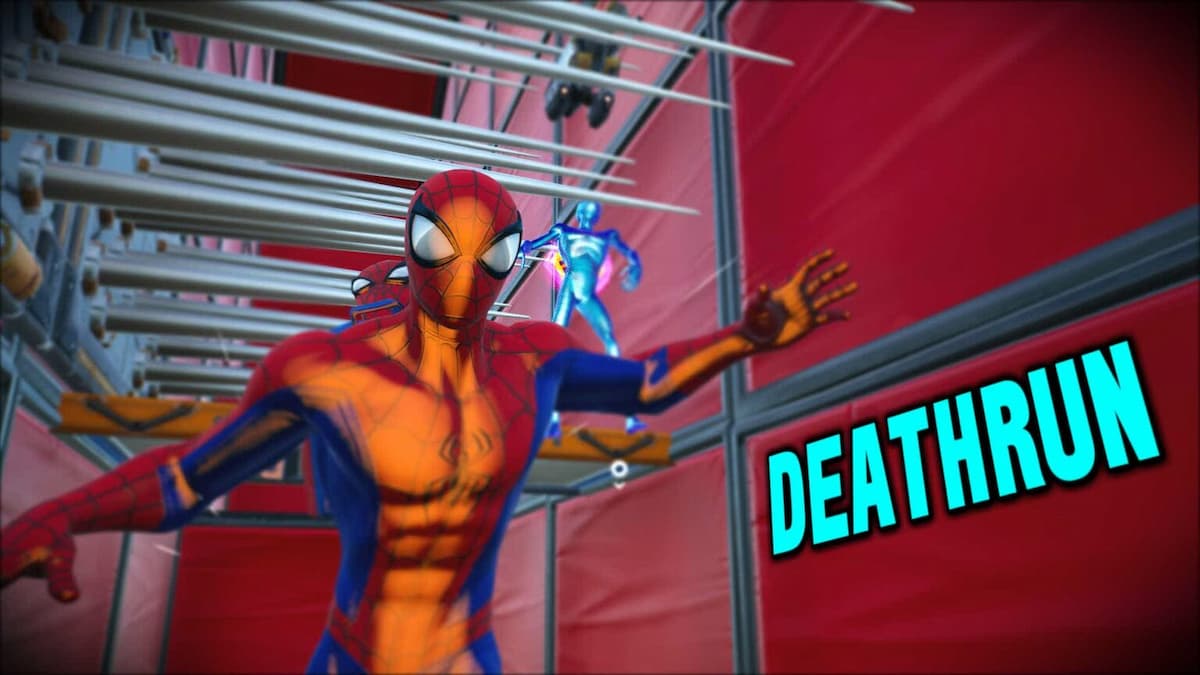 30-Level Easy Deathrun Map Code: 5819-1243-9491
This deathrun map by Mogura consists of 30 different levels with increasing difficulty. Initially, the level starts with simple tasks like jumping/ sliding and quickly progresses to time-based precise jumps. Currently, the map supports up to 24 players with a live leaderboard tracking the progress of all players. So, it is suitable for groups who want an easy-rated map that supports a large party size.
Easy Deathrun Nostalgic
Easy Deathrun Nostalgic Map Code: 6422-5007-2905
This map by Pigeon Royale is not about the gameplay or level design of the deathrun course. But to provide a nostalgic experience for old-school players by showing them various landscapes from previous seasons. As you run down the platform, you will find various accessories, game items, and avatar models that will take you down memory lane. Check the map if you are an old-time player and want to experience some deathrun game mode with settings resembling the old Fortnite universe.
101 Level Easy Deathrun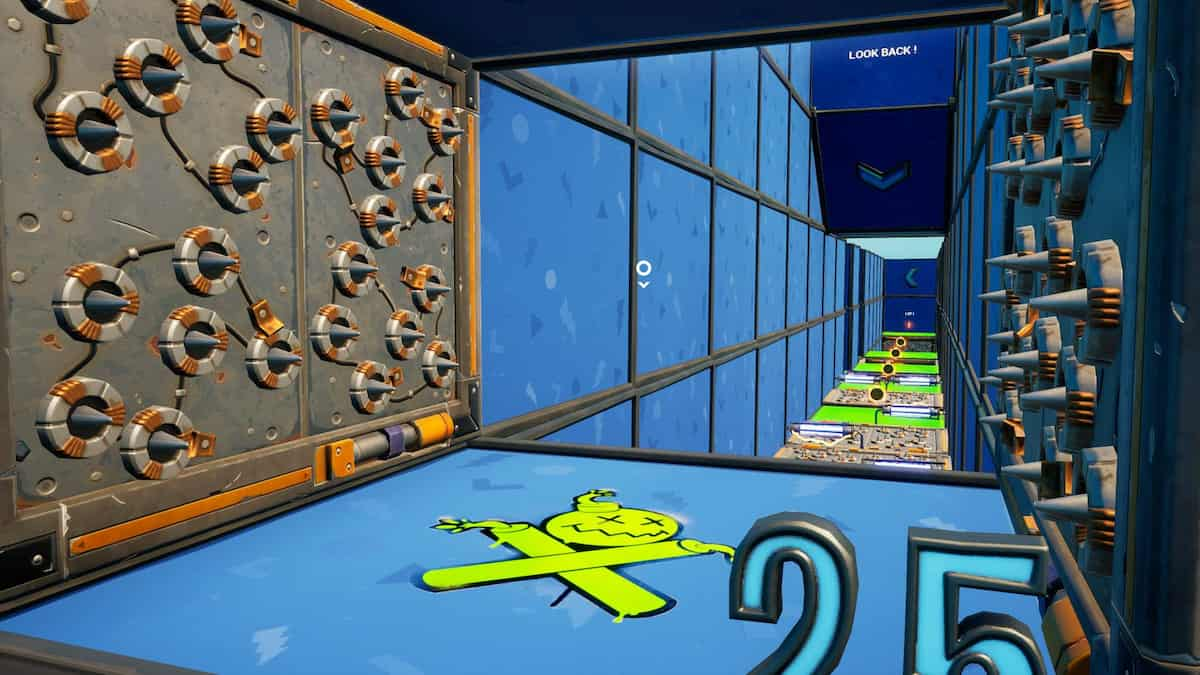 101 Level Easy Deathrun Map Code: 5088-7611-5194
If you loved the above map course by Vangork, you should play this one, too, as it's a kind of spiritual successor to the previous one. As the name suggests, this map also contains 101 simple levels that can be completed by any amateur player using simple movement mechanics. Though the map course plays very similarly to the previous one, this one scales in difficulty as you progress through each level, providing a formidable experience.
400+ Level Fun Easy Deathrun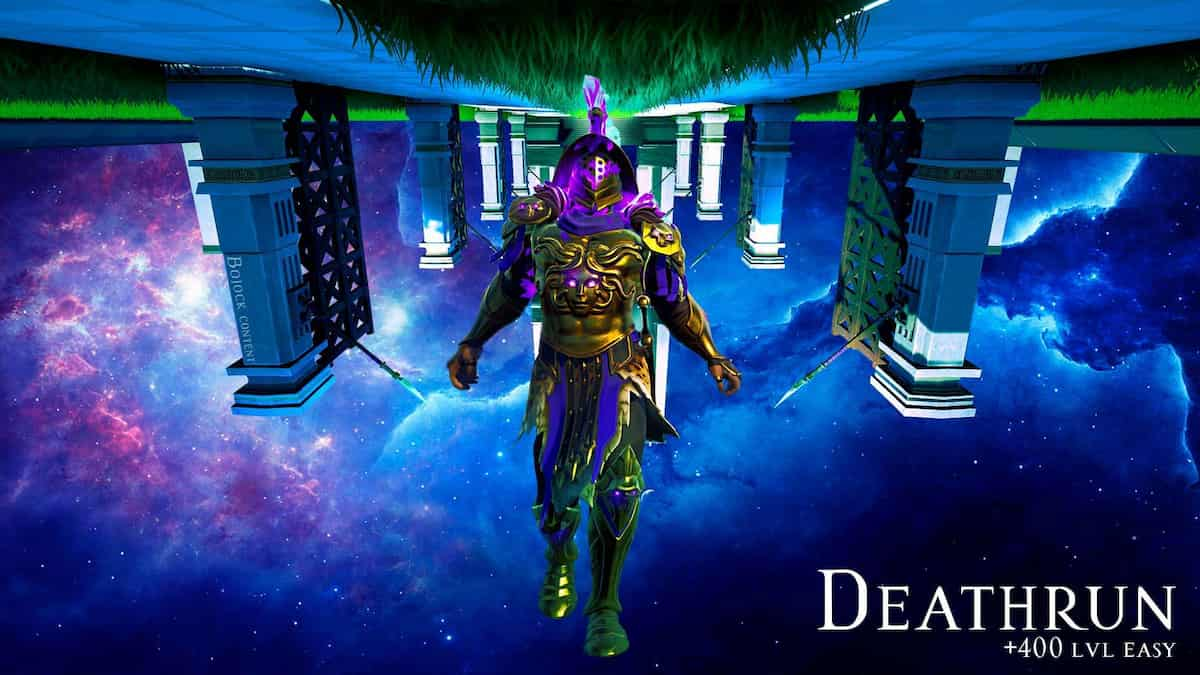 400+ Level Fun Easy Deathrun Map Code: 0805-9472-2140
This map by Bojock is quite an old easy-rated deathrun map on the list. Though it's an old map, it is a solid map in terms of gameplay experience due to its excellent map design and the long playlist of levels. The other highlight of the map is its landscape setting, as the entire course is set inside a courtyard, providing a refreshing look from other maps that are usually present in enclosed areas.
25 Level Easy Deathrun - Green Color
25 Level Easy Deathrun - Green Color Map Code: 9952-6933-5857
As the name suggests, this entire map made by Mragonz is filled with green color. The ramps, the terrains, the traps, everything has a tint of green in their appearance. Due to this, the map has a unique aura unavailable in other maps of the same genre. Do check the map if you want an easy map with few levels and an ambiance different from others.
+150 Fire Easy Deathrun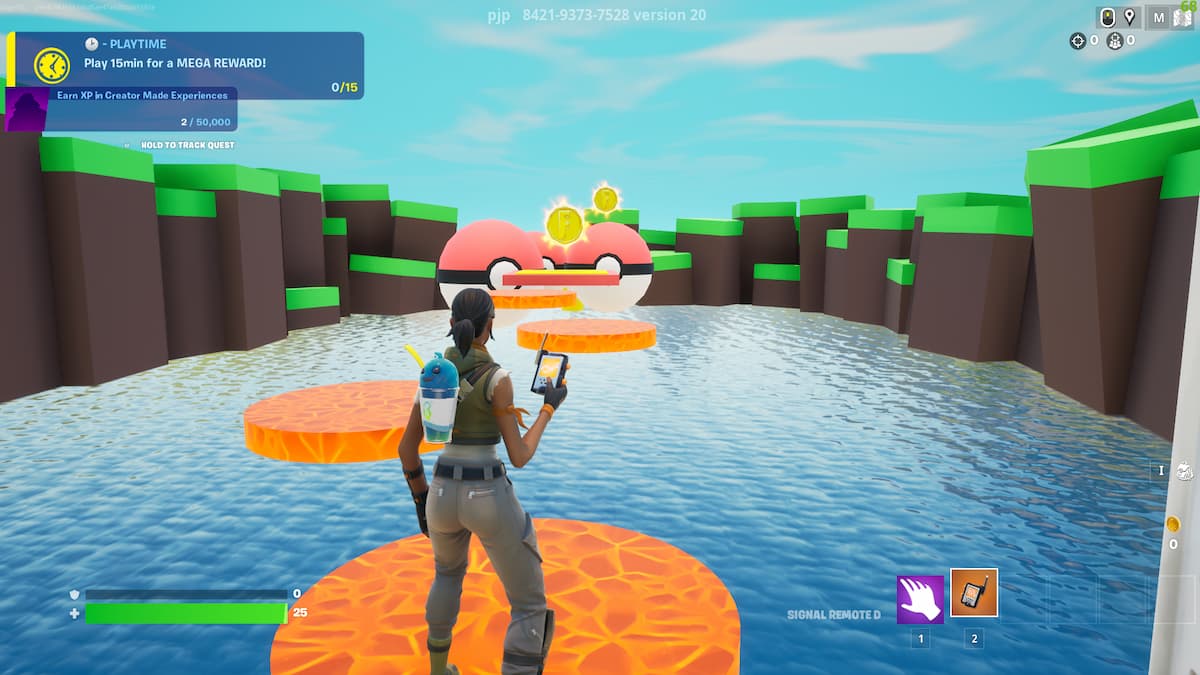 +150 Fire Easy Deathrun Map Code: 8421-9373-7528
When anyone speaks about deathrun maps, especially the easy maps, it's about jumping or parkouring across simple terrains containing basic traps like spikes. This map by veteran designer PJP deviates from that concept by designing a map filled with various hazardous entities like fire holes and bouncy objects but still maintaining its difficulty scaling to suit beginners. It's a wonderful map that everyone should play if they are bored of other generic easy deathrun maps.
60 Level Easy Deathrun - Birra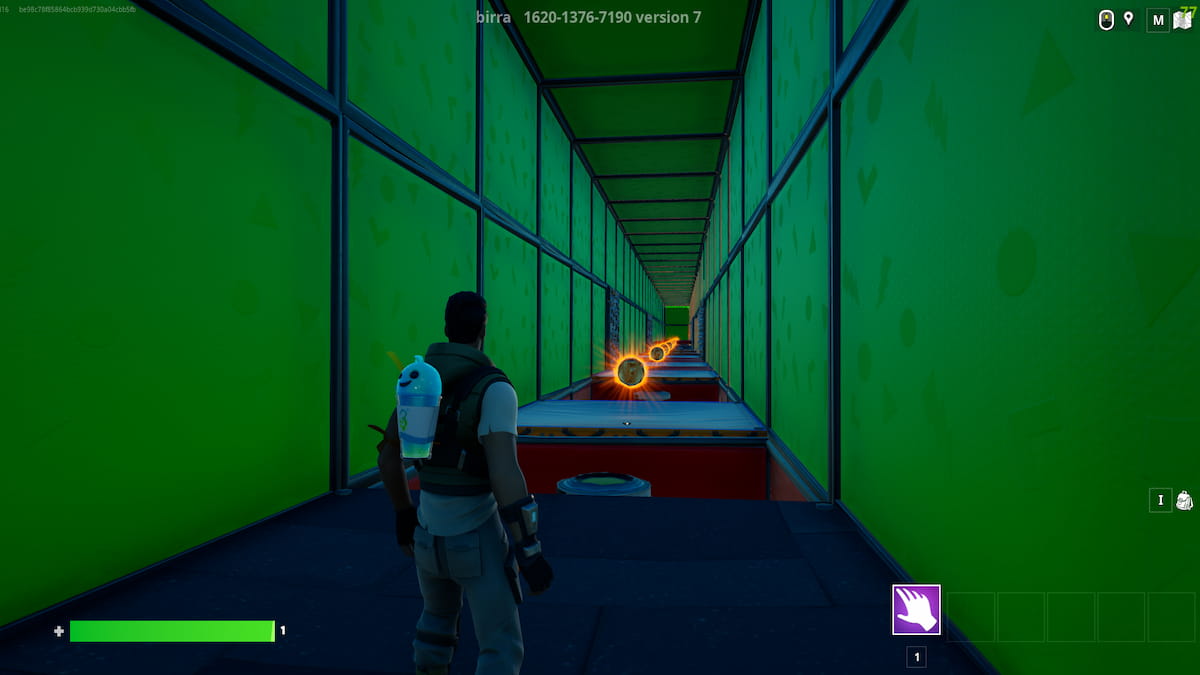 60 Level Easy Deathrun - Birra Map Code: 1620-1376-7190
This map by Birra is an easy deathrun map that contains a total of 60 levels. You can clear all the levels using simple movement mechanics like jumping and sliding. It's a great map for people new to Fortnite and learning the art of death running. Also, the map has the feature to challenge your friends for a lap time. So, perform a great time and compete with your friends.
50 Level Easy Deathrun - Purple and Yellow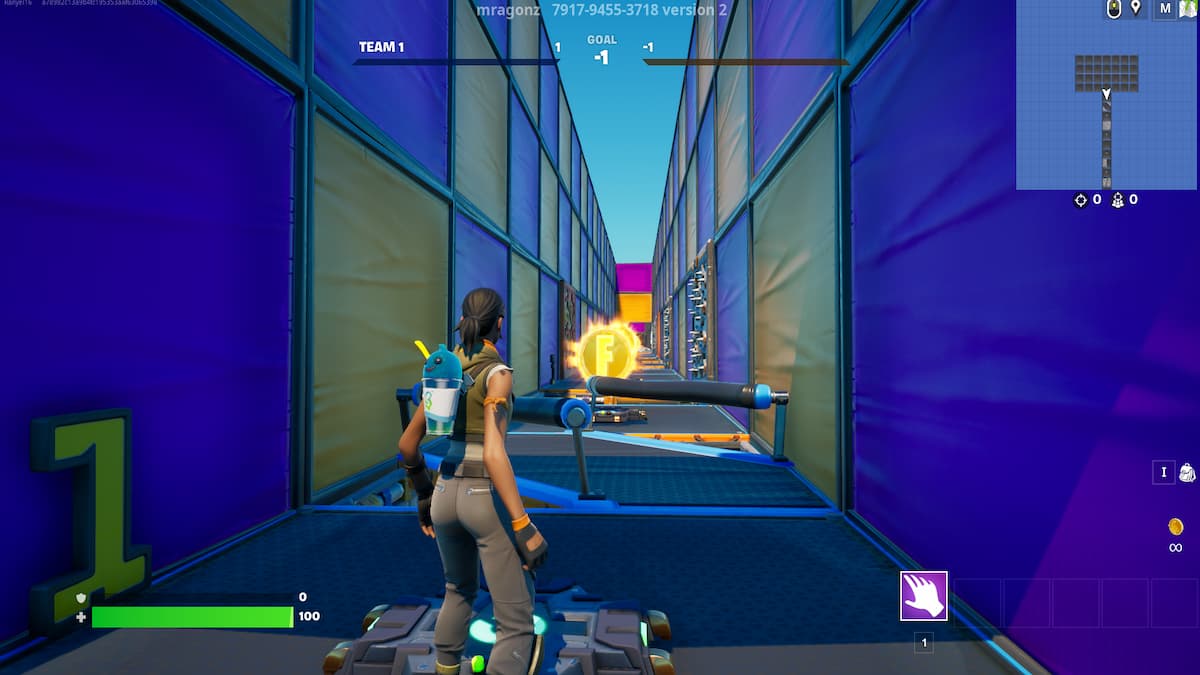 50 Level Easy Deathrun - Purple and Yellow Map Code: 7917-9455-3718
This deathrun by mragonz is one of the simplest and most basic deathrun map rooms of all time. The map is so simple that it only requires you to use the jump and the forward button to move across the pits with spikes. If you are tired of parkouring alone, you can also challenge your friends/other players for the best lap. We highly recommend the map to new players and younger kids learning the basics of Fortnite mechanics through deathrun maps.
Arrows Landing Parkour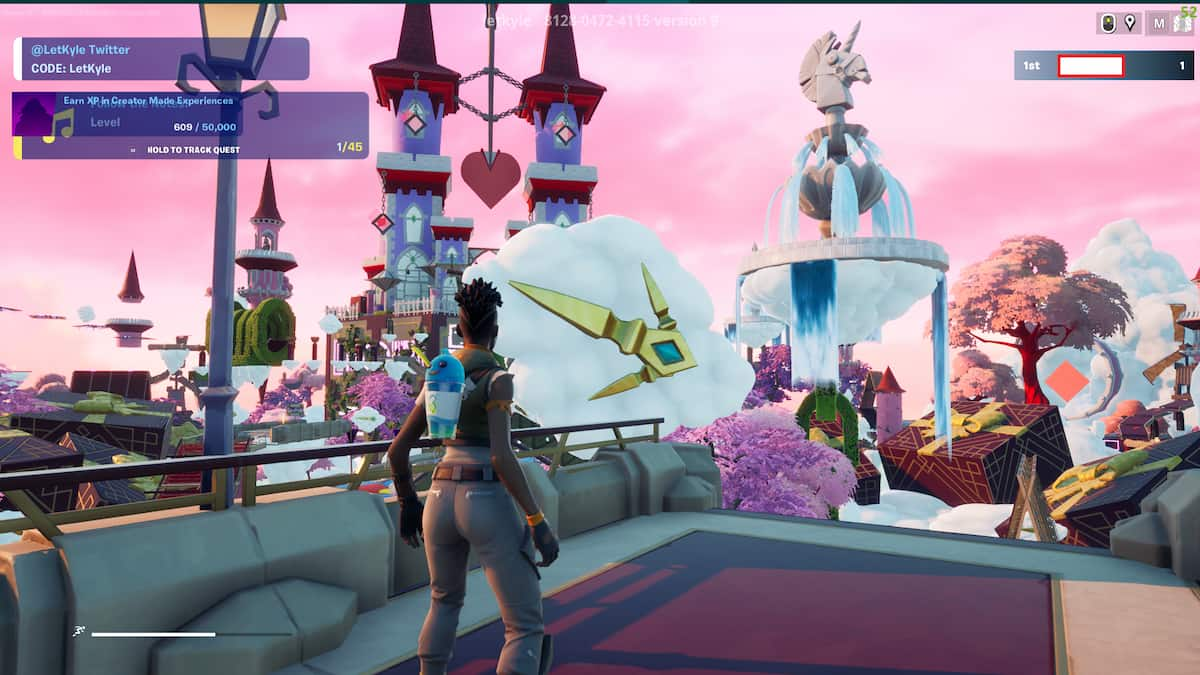 Arrows Landing Parkour Map Code: 8128-0472-4115
Arrows Landing Parkour is one the cutest looking deathrun map on the list. Based on the theme of Valentine, the map is filled with various items referencing the month of love. Let it be the heart-shaped hoardings or the lovely pink castle. You can find symbols of affection on every corner. We highly recommend the map to couples who would love to have a good time by chatting and strolling across the beautiful landscapes of Arrows Landing.
Easy'run 100 Levels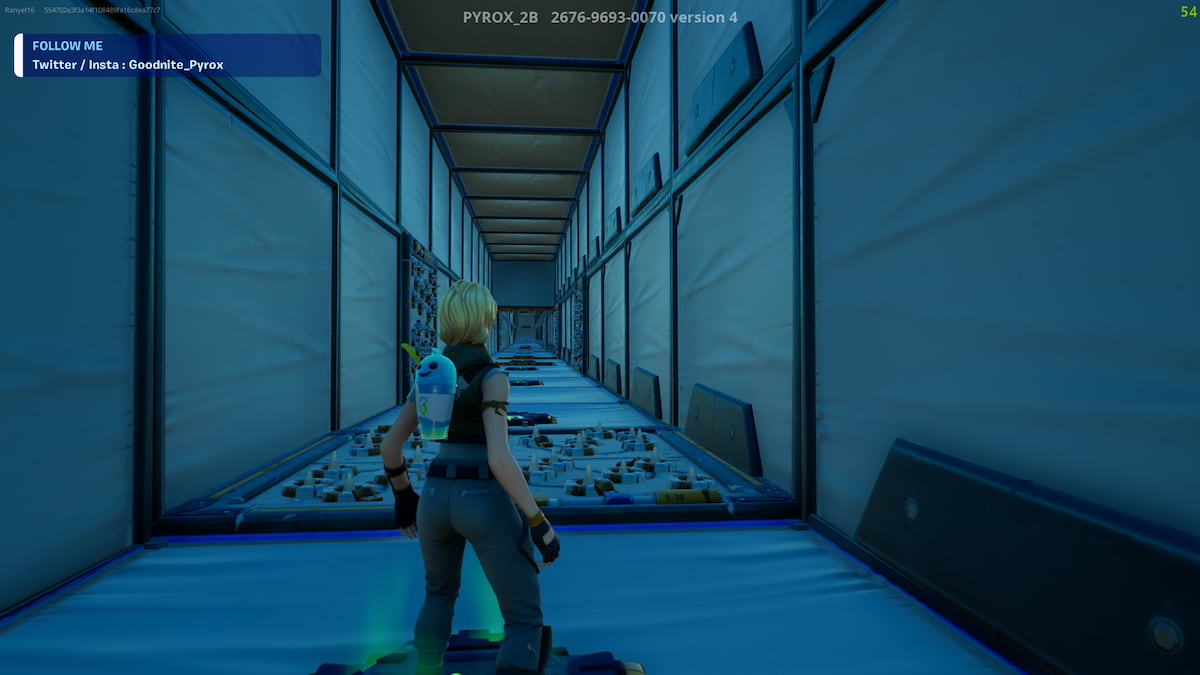 Easy'run 100 Levels Map Code: 2676-9693-0070
Easy'run 100 is one of the newly created deathrun maps on the entire list. As the name suggests, this deathrun by Pyrox has 100 different levels. You can clear all the levels without much effort using simple parkouring techniques like sliding, jumping, and directional movements. Also, unlike other deathruns, the developer has allowed its users to continue the game from their previous death location instead of starting from the spawn area, further diluting the difficulty rating. We highly recommend this deathrun to players who are new to Deathrun game modes and are learning the various nuance of the core game itself.
Easy Deathrun 10 Levels Dirtbike
Easy Deathrun 10 Levels Dirtbike Map Code: 3402-2432-1021
If you are tired of playing deathruns on foot, you should consider looking at the Dirtbike deathrun. This map by veteran custom map room maker Noboe innovates the deathrun genre by giving players a Dirtbike. Using this Dirtbike, players must carefully maneuver across all obstacles and make their way to the end of the level. Make sure to add the map room if you want a completely unique experience with the deathrun theme.
+150 Level Easy Deathrun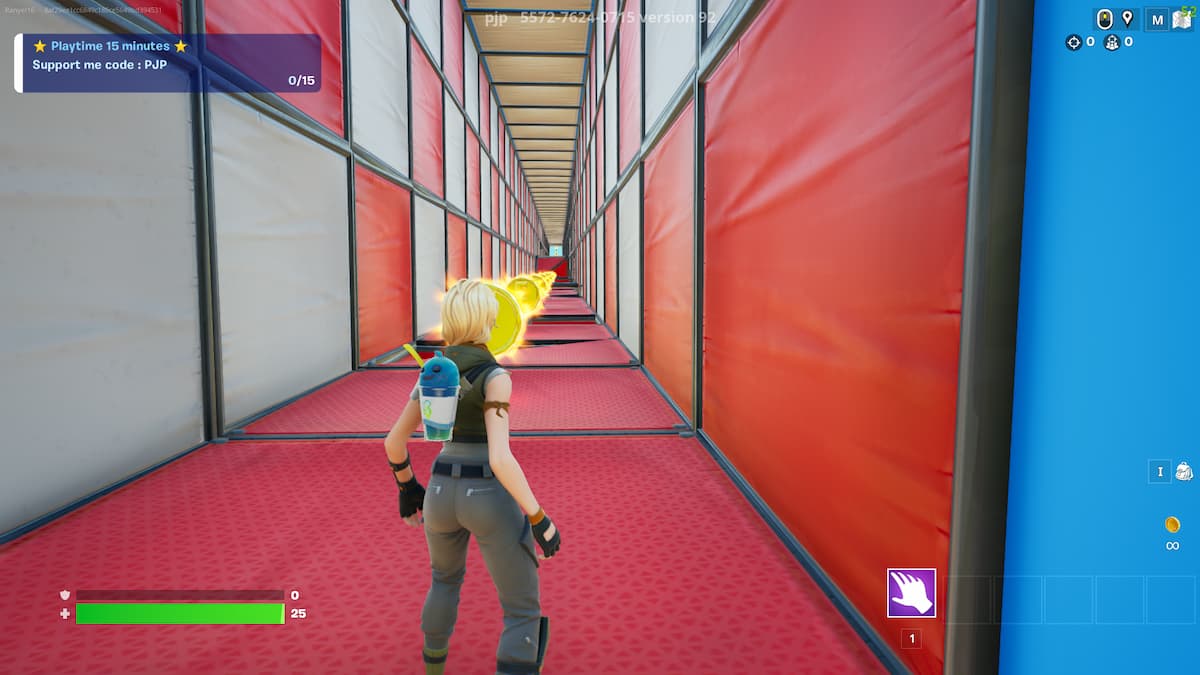 +150 Level Easy Deathrun Map Code: 5572-7624-0715
This 150+ deathrun is declared as an Easy Deathrun by its developer PJP. True to its declaration, the deathrun is so easy that even a player who installed Fortnite a week ago can complete its levels, as it only demands you to press the forward and direction button at the precise time. Apart from its easiness, the other main feature of the map is that it allows you to challenge your friends and compete against them for the best lap time. Share this map room code with your friends who are new to Fortnite and want to taste the custom Matchroom experience.
200 Level Easy Deathrun
200 Level Easy Deathrun Map Code: 0785-1940-5428
This Deathrun map by Stealthzz is one of the best beginner-friendly maps in the entire list. All 200 levels have a simple linear approach with no vertical style map design. The most skills you would use are jumping and sliding, with few areas requiring you to crouch. Collect the Fortnite coins along the way and time the run to compare with your friends.
DF Deathrun
DF Deathrun Map Code: 0572-9669-1922
DF Deathrun by Birra is an easy deathrun map designed and themed on Asian culture. As a result, the entire map is filled with several artifacts and objects related to Asia. Let it be the Chinese lantern or the prayer shrine, everything resembles and reflects Asian culture appropriately. Speaking about the gameplay, like most easy maps, DF also only requires basic movement mechanics like sliding, jumping, and parkouring to finish its long single level.
Related: Fortnite Warm Up & Edit Courses List – Best Practice Maps! (January 2023)
The Grinch Deathrun 100 Levels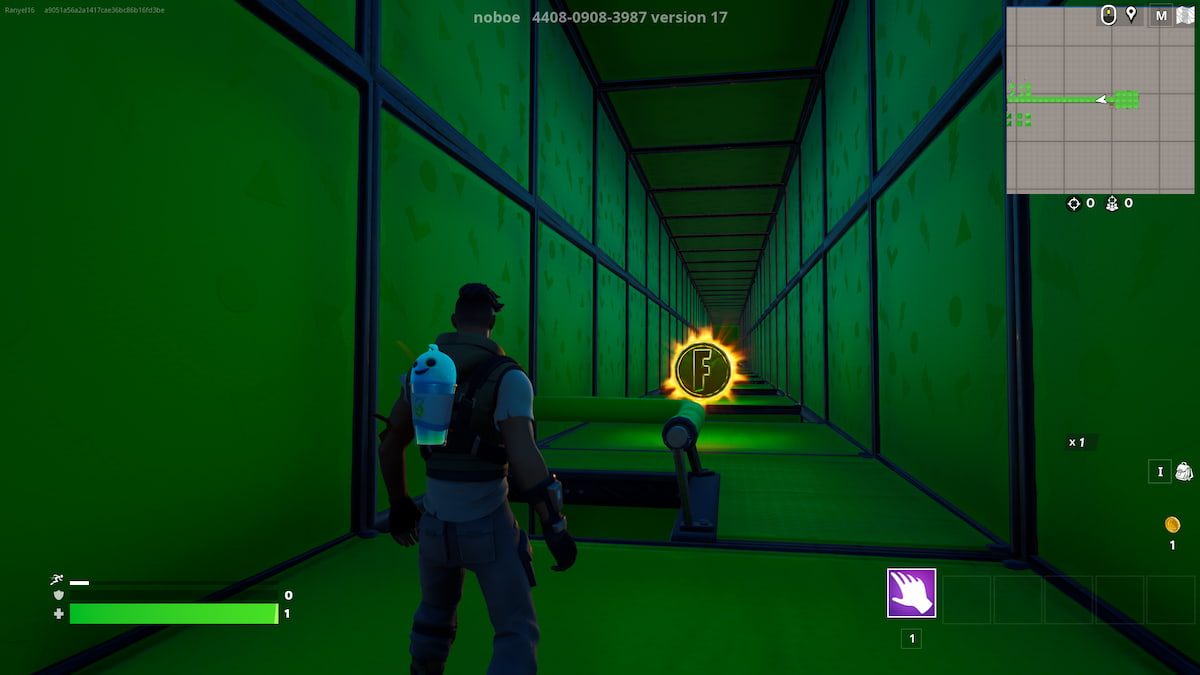 DF Deathrun Map Code: 4408-0908-3987
The Grinch Deathrun is a simple deathrun map based on the Christmas and holiday theme. Like every other easy deathrun map, the stages in Grinch Deathrun are pretty simple in design and have a very linear structure. You can clear almost the entire game in 30 to 40 minutes using common movement skills in Fortnite. We recommend the Grinch Deathrun to players who want theme based easy deathrun map to match the season's vibe.
100 Level Easy Parkour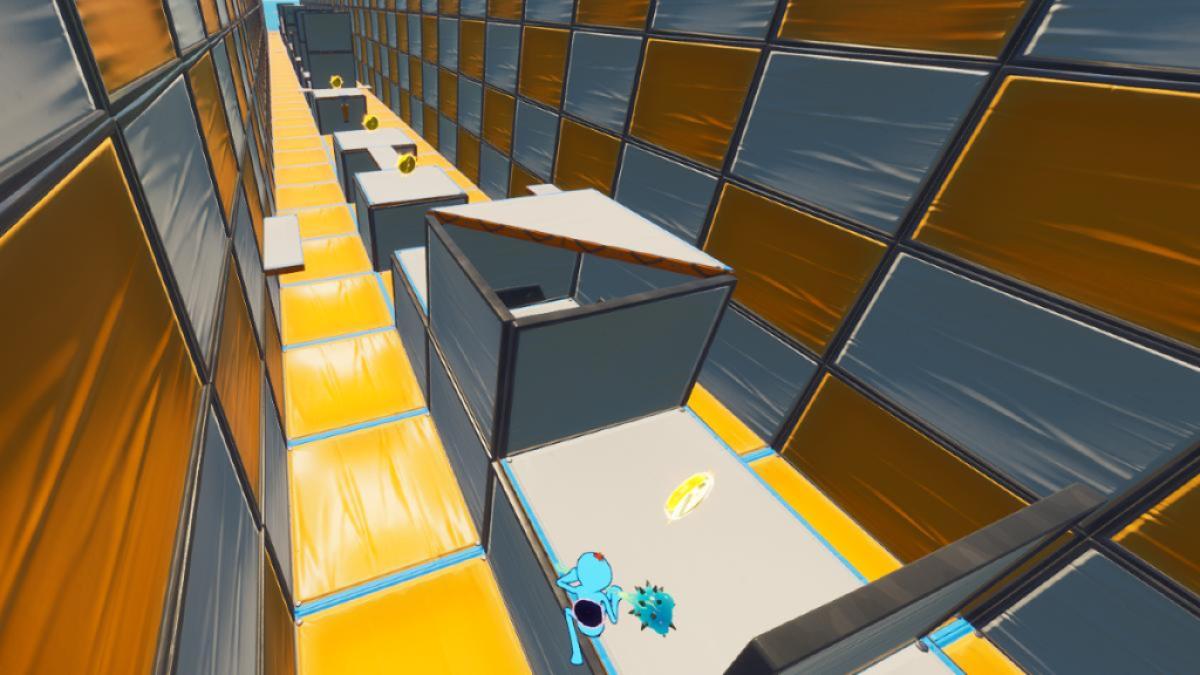 100 Level Easy Parkour Map Code: 4807-9925-7290
This is a pleasant stroll of a parkour map that encapsulates every standard you'd expect: 100 levels, simple challenges, and a straightforward path. Add on the fact that it was made as a parkour challenge (it includes sprinting and mantling), and you have all the elements you need for the perfect easy deathrun. It's no wonder why this game showed up on the Fortnite Creative browsing tab shortly after it was published!
Glass Bridge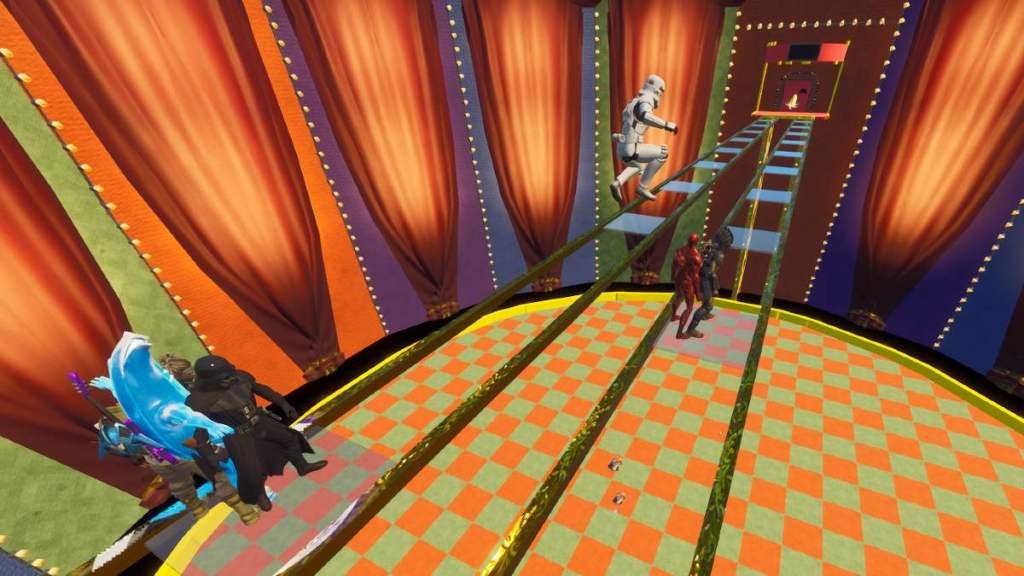 Glass Bridge Map Code: 1890-3900-1823
Although it's up for debate on whether this game is easy or not, we wanted it to have a special mention on this because of its simple concept: a deathrun where you must rely on luck to jump your way from one end of the room to the other. Having been inspired by the Squid Game series, most players will recognize the similarity: you begin on one side and must take a 50/50 chance with every jump. One option leads to elimination, and the other only leads you closer to the end.
180+ Levels Deathrun Easy and Funny
180+ Levels Deathrun Easy and Funny Map Code: 6754-0507-7947
While some people play easy deathruns because they want a casual experience to enjoy with their friends, some use them to set the best records and give other players a reason to compete. This map is the second map we've featured by developer R15_Lestremon, and it works great for either goal. If you fancy yourself a challenge, try to beat the record in the video above. Otherwise, start your dive into the world of Deathruns with this casual experience—the way it's meant to be played!
350+ Levels Deathrun Easy
350+ Levels Deathrun Easy Map Code: 1387-7831-4752
If you are looking for a deathrun map that's easy and occasionally funny, you'll enjoy this map by R15_Lestremon. You can purchase objects to help you at the start of the map, but only if you earn enough coins! This adds some replayability to the map, as you'll be able to use special tools in each round that either help you finish faster, or slow down anyone racing against you!
350+ Parkour Fun Run
300+ Level Easy Deathrun
300+ Level Easy Deathrun Map Code: 2447-4493-5934
Anyone who plays Deathruns more for social interaction than the competition will tell you that the longer the deathrun, the more fun it is. You can easily spend hours completing minor challenges while having a good time with your friends in this simple deathrun with over 300 levels. No need to make it a competition to race to the end—it's all about the journey on this fun map.
80 Level Default Deathrun
80 Level Default Deathrun Map Code: 4706-1344-5954
120 Level Default Deathrun
120 Level Default Deathrun Map Code: 1236-8657-4920
When you've finished the 80-level deathrun above, you'll want to give Apfel's 120 Level Default Deathrun a try. The challenge rating doesn't increase, but it adds more levels for players to up their skill in the classic creative game mode. Apfel is a well-known map maker that has made over 100 maps, so you know they have the experience and ability to make high-quality maps that provide exactly what they say they will.
Fall Guys Default Deathrun
Fall Guys Default Deathrun Map Code: 4064-4388-1056
Fall Guys has taken the world by storm and is quite a popular game among just about everyone who can access it. If you haven't gotten a chance to play it yet, then you can give this Fall Guys-themed deathrun a shot that might at least give you a taste of what you are missing.
How to enter Fortnite Easy Deathrun Codes
You'll need a code to play any Fortnite map published in Creative or Playground modes. With it, you can play that map with other players. You can enter Fortnite Deathtun codes quickly.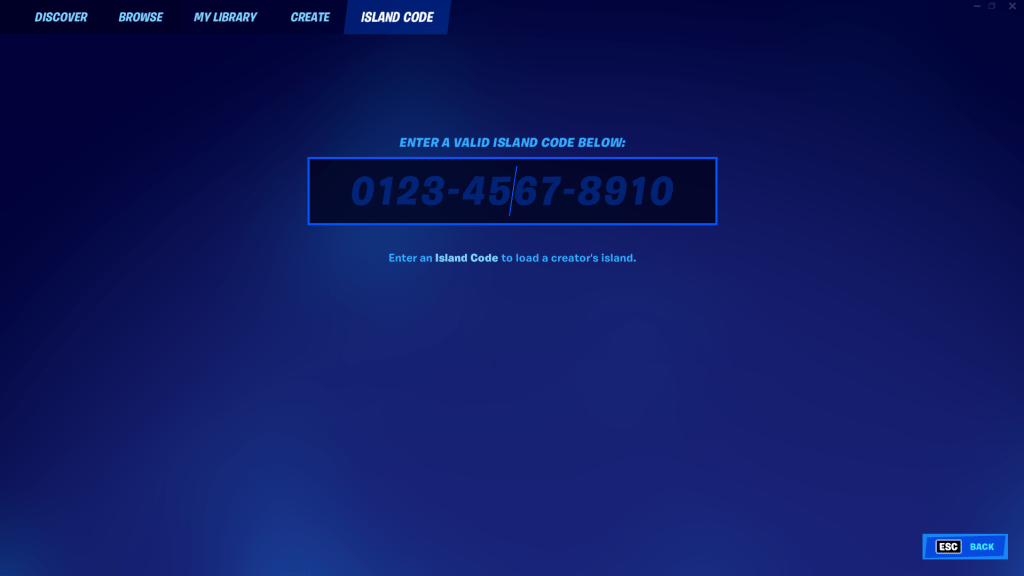 Enter the game. In Fortnite Lobby, press the Discovery button in the upper left corner.
Click on the Creative section.
Type in the Prop Hunt code in the code box.
Press Enter to confirm the map choice.
Return to the lobby and press Play to launch the game mode.
If you wish, you can enter Fortnite Deathrun codes in-game. Go to any island in the Welcome Hub, enter the code, and the map will be accessible.
What are Fortnite Deathruns?
A Fortnite deathrun is a type of map in which your goal is to reach the end of the map by jumping over, through, or around traps. Most deathruns have hundreds of levels, each of which only takes a couple of seconds to complete. They can be considered puzzles since you generally need to figure out a method to get around the obstacle, but players usually consider deathruns to be a good way to show off your parkour or maneuverability in Fortnite.
For more Fortnite News & Guides, check out Fortnite Best Skins Ranked, How to get the Volcanic Assassin Quest Pack for free in Fortnite on Pro Game Guides!