Not only is Fortnite one of the best battle royale games, but you can also choose from a large array of unique skins to equip as your character. They constantly bring creative, original skins and iconic figures to the game, allowing players to stand out from the crowd as they compete. I am always obsessed with creating the perfect avatar look, pairing the best accessories with the most attractive skins, and they are known for making some thicc female characters. So here's a look at the top 25 of the thiccest female skins available right now.
Best Thicc Female Skins in Fortnite
25. Psylocke
Psylocke is a Marvel-inspired skin, and like most of the thiccest Fortnite skins, she is styling a tight spandex suit that shows off her curves nicely. She can be found in a pack with another thicc sister, Domino, and she lacks slightly when comparing the two. However, considering her body is slimmer than most, she still looks nice enough to make the list.
24. Abyss
Abyss is a slightly newer skin that is right there with Psylocke in terms of body shape. She's slimmer than most other characters, but her body suit shows off all her best qualities, plus is an intriguing and colorful style that will make her shine in general.
23. Adeline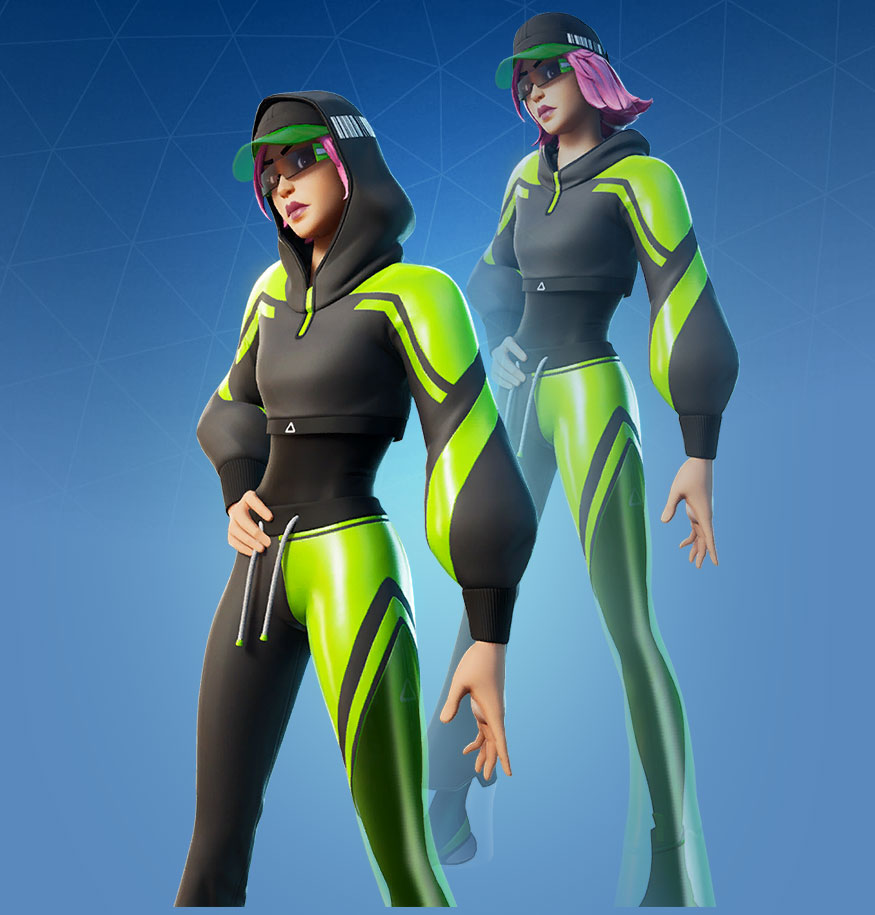 Even though Adeline was released in 2020, she has become more popular recently, and for good reason. She stuns in her bright lime green colored tracksuit that really shows off her thicc hips and toned body overall. Plus, change up her style with the hood on or off, giving a glimpse of that pink hair.
22. Harley Quinn
Harley Quinn is a beloved character no matter what, but especially in her Fortnite form due to her particularly thicc and attractive character skin. Her style really portrays her character in the movie and shows with her signature two-toned shorts and net tights.
21. Rogue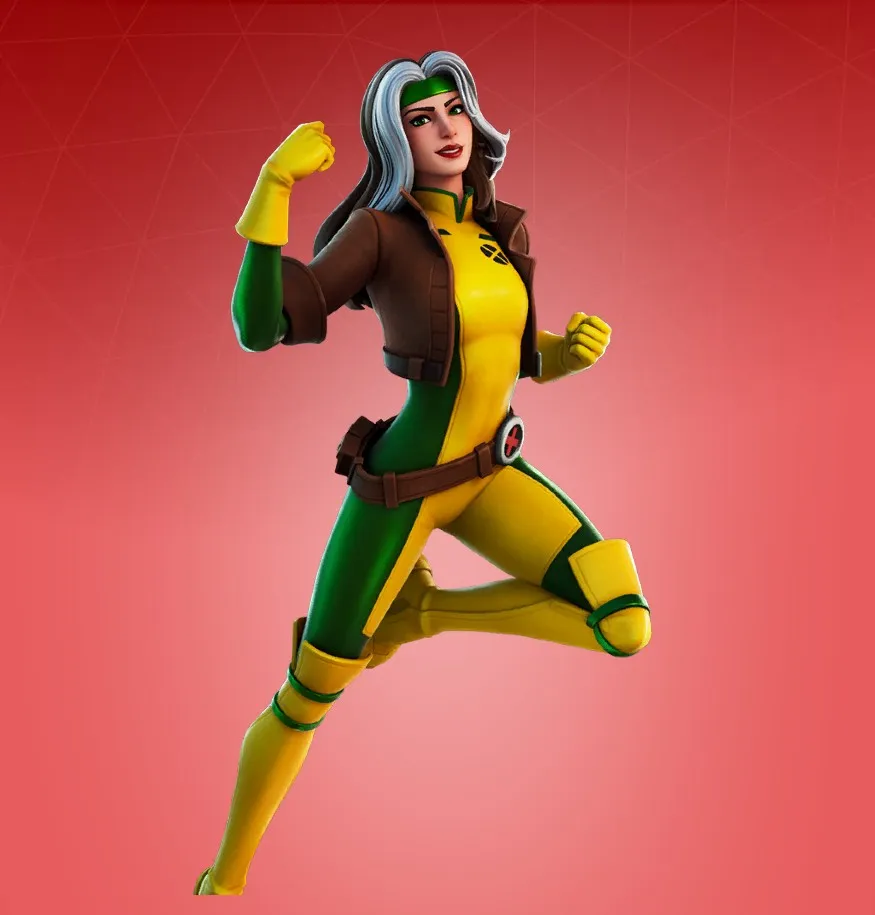 With no surprise, another Marvel-inspired outfit makes the list, and it's all because of her spandex, skin-tight body suit fitting all superheroes. Rogue is part of the X-Men skins, and she stuns in her bright-colored outfits and looks perfectly thicc with her utility belt resting on her hips.
20. Ruby
Despite being pretty basic skin of Fortnite, Ruby sticks out as one of the thiccest females because of her skin-tight leggings, giving her an excellent form around the hips and defined leg features. She is a part of the Street Stripes set and comes in alternative blue and rainbow styles.
19. Harlowe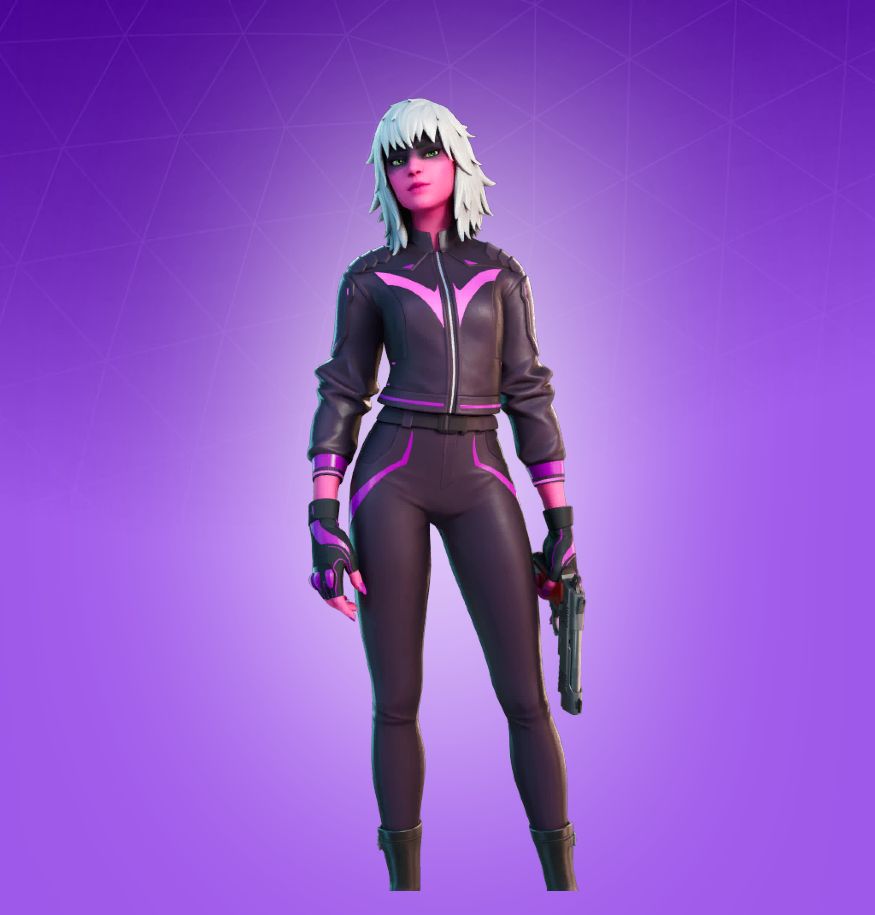 Harlowe is one of the more prominently shaped skins for Fortnite and even more noticeable because you can switch up her outfits yourself––from her shorts to her racing suit. Her shorts seem to be the more obvious of choices for thiccness, but her racing suit still flaunts her nice figure all the same.
18. Envision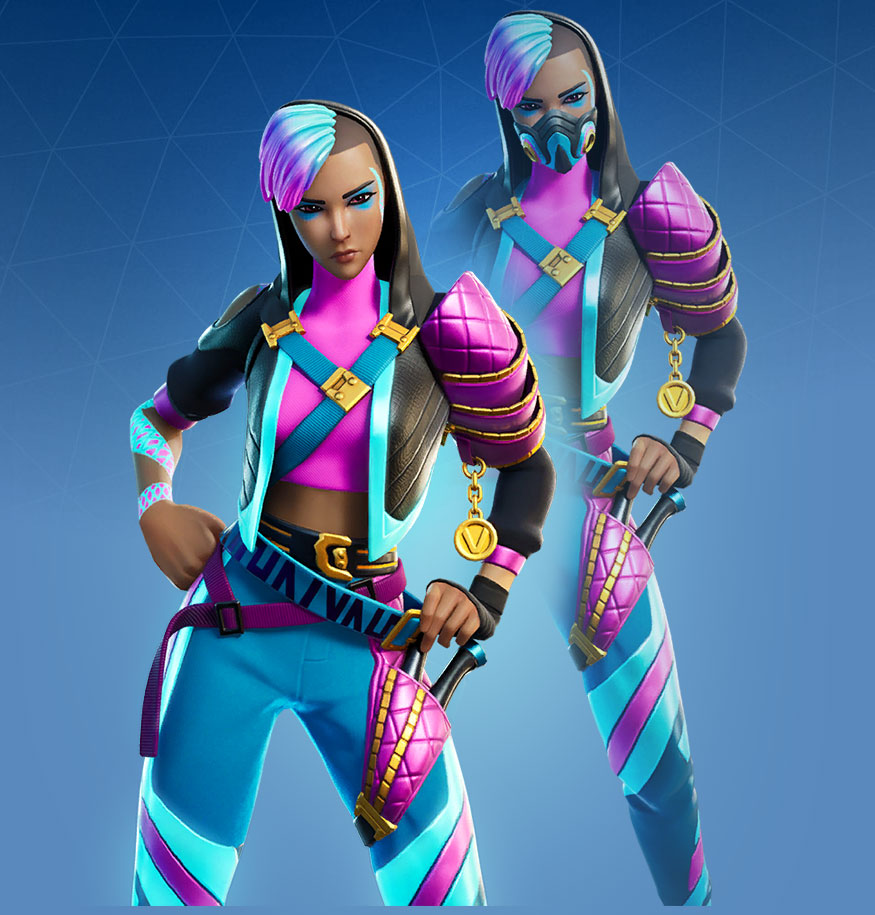 Envision shows out with her bright pops of color and neon-colored outfit that glows in the dark. She also manages to be one of the thiccer female skins, even though her pants are baggier than most. Her shiny gold belt cinched around her waist makes her rounded figure stand out more easily from the back.
17. Domino
Domino's tight bodysuit already perfectly accents her curves, but her pale blue straps against the dark suit add to her thiccness meter and definitely grant her a spot in the top 25. Domino is a part of the Marvel X-Force set and is the curvier of the female skins available.
16. Dusk
Dusk is an OG skin back from the earlier seasons of 2018, but has recently been added as another alternative style, Midnight Dusk as well. Dusk easily makes the top 25 with her mini black shorts. Although, they do more for her in her Midnight Dusk style since her original style has a flowing cape that slightly takes away from her shape.
15. Aerobic Assassin
It's no surprise Aerobic Assassin makes the list with her bright-colored 80s bodysuit and sparkly spandex. This character is obviously into exercise, and her body appropriately shows it with her toned legs and muscular arms. She is fittingly a part of the Spandex Squad set along with Mullet Maurader.
14. Alli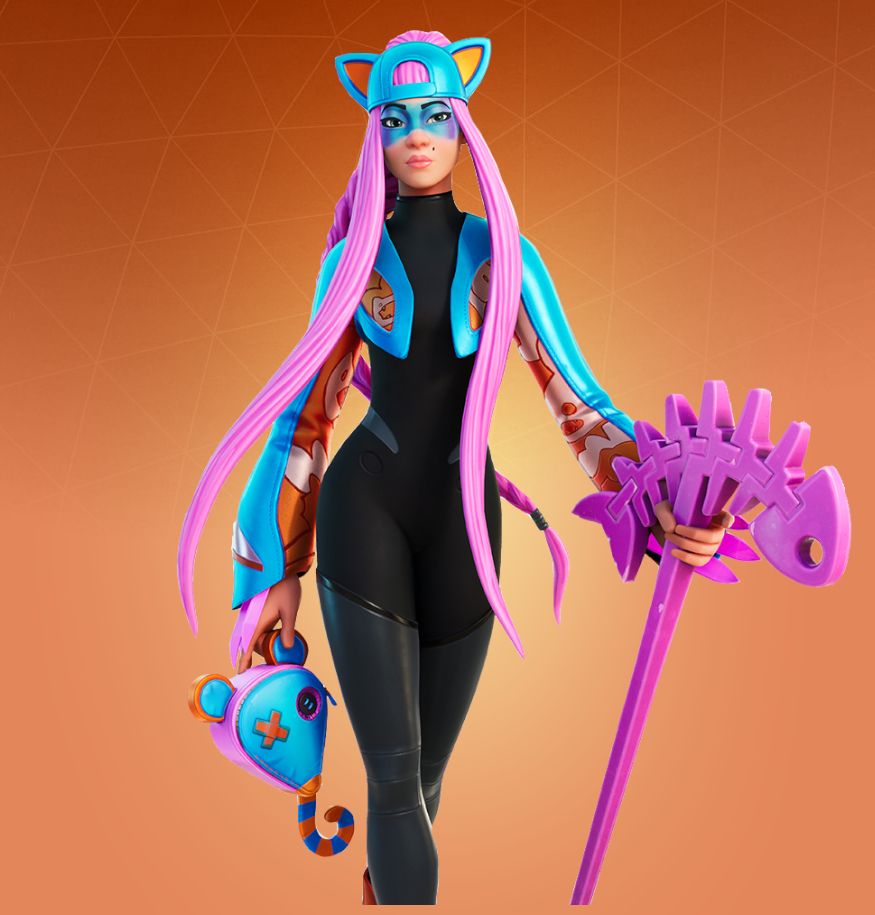 Alli was a part of one of the first Fortnite Crew skins and is an alternative style of the Lynx skin seasons before. Not unlike Lynx, she flaunts one of the curvier bodies in her sleek black suit, made even better with her thigh-high boots.
13. Cammy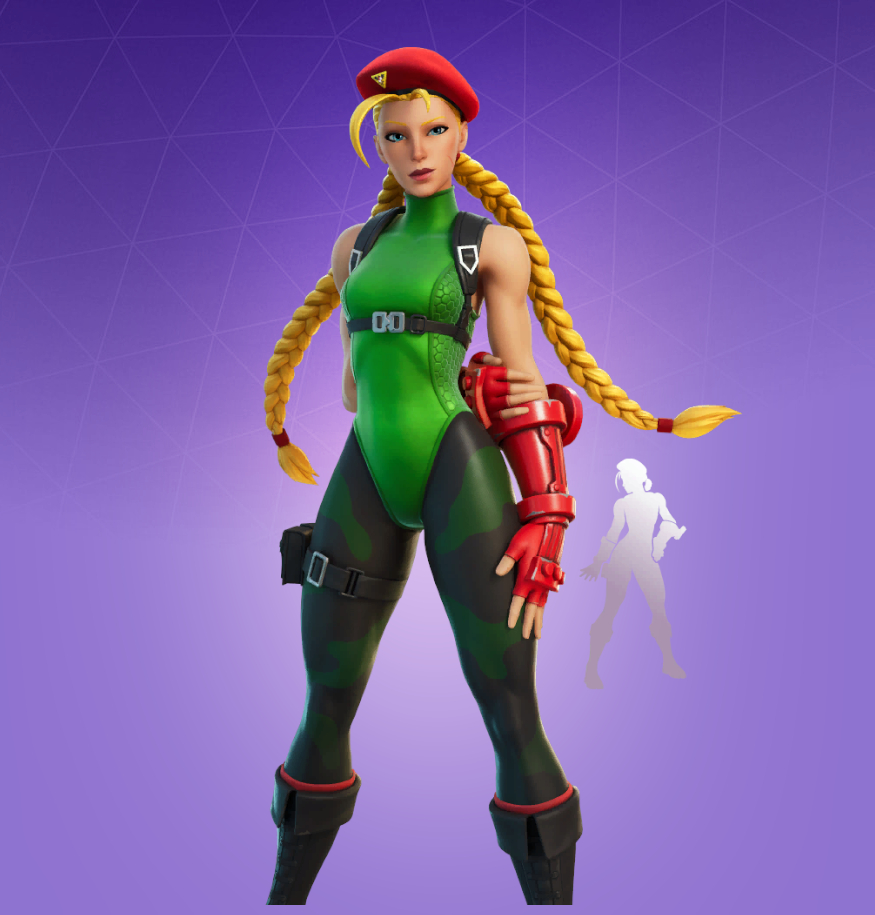 Cammy is one of the most muscular of the female skins, with well-toned arms and a skin-tight body suit to show off her fit abs and a curvy waist. Her different-toned, camo spandex leggings under her bodysuit draw more attention to her thicc legs and waist, making her an obvious choice for the top 25.
12. Dark Phoenix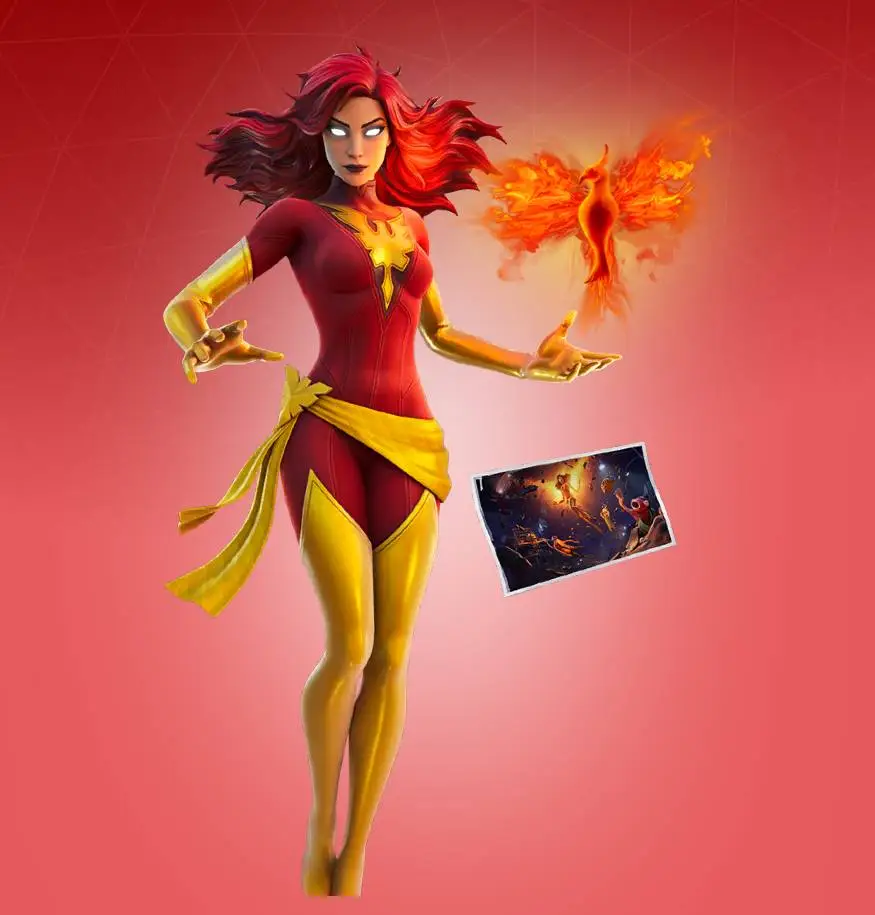 Dark Phoenix is another Marvel-inspired skin, part of The Phoenix Force set. Like most spandex-suited superheroes, it does wonders in showing off the curves and details of the character's body. The golden sash around her waist only slightly hinders it.
11. Cat Woman
Cat Woman is notorious for being a sly and seductive character, so it's only fitting that Fortnite gives her a skin that does her justice. Her black leather body suit is slim around the waist but excellently shows off her curvy hips, with some peaks at some skin underneath her fishnet patches.
10. Storm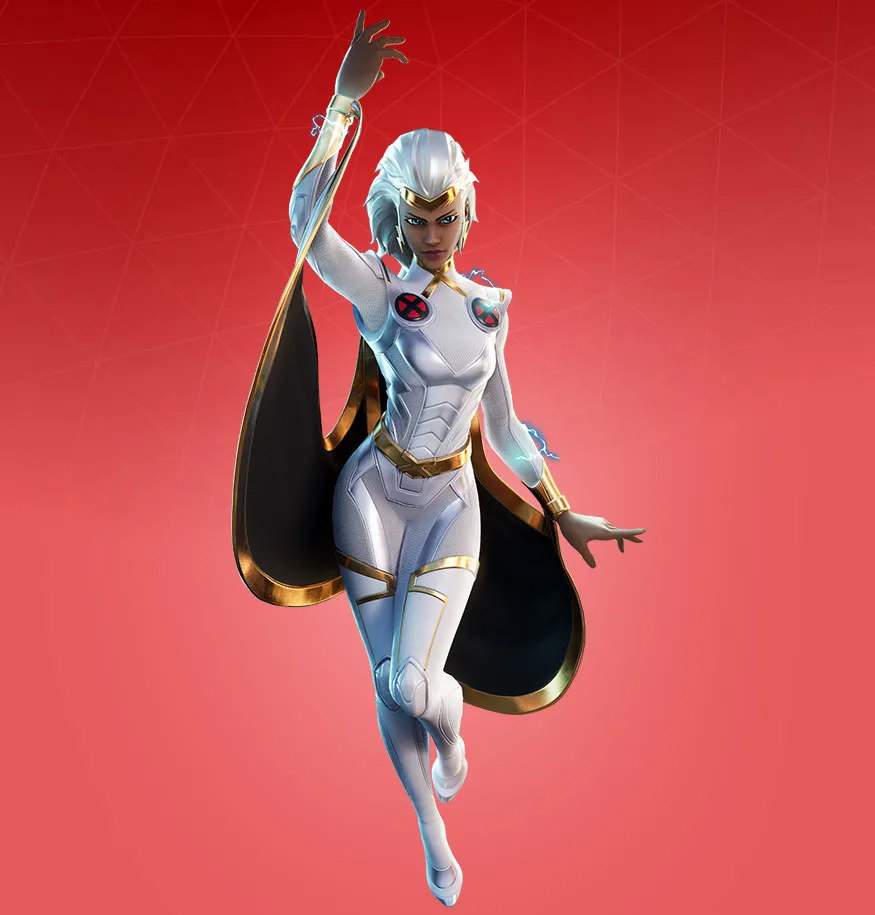 Storm, another female Marvel skin, was available during the Season 14 Battlepass with unlockable extra styles, such as the Punk Storm version of the skin. Both types are certainly some of the more thicc of the female skins available with their smaller waist and rounded hips.
9. Black Widow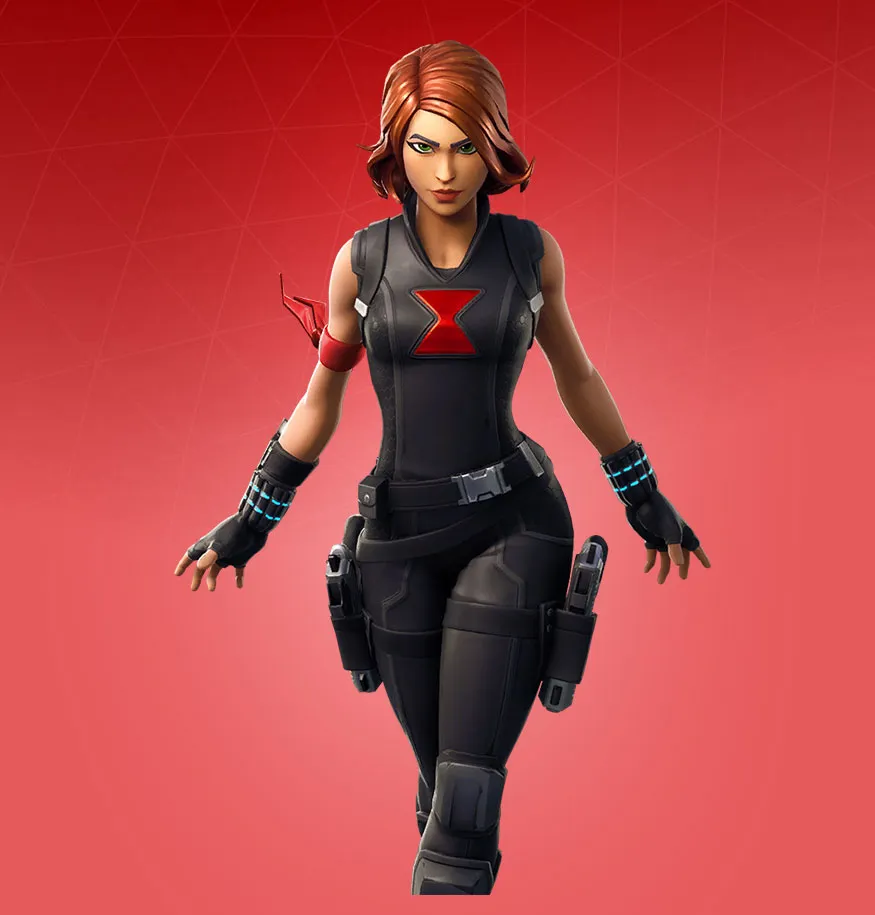 Black Widow is one of the Avengers set skins, and perhaps one of the favorites of the Marvel female skins because of her attractive appearance. Her original black suit and snow suit do the character justice with her low belted waist and curvy hips.
8. Beach Bomber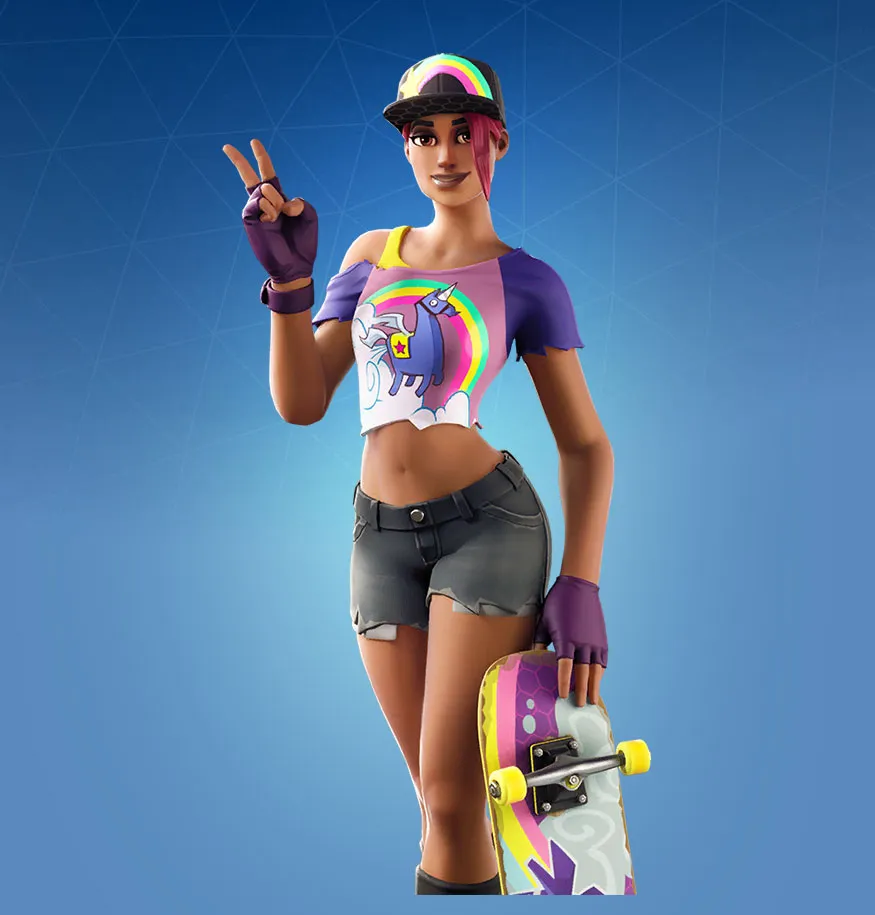 Despite not having spandex or a leather body suit like most other skins on the list, Beach Bomber surprisingly makes the top 25 with her iconic unicorn crop top and cut off jean shorts that show off her thicc body in all the right places. Although based on the original Brite Bomber skin, the original doesn't seem to accentuate her features or the Beach style.
7. Calamity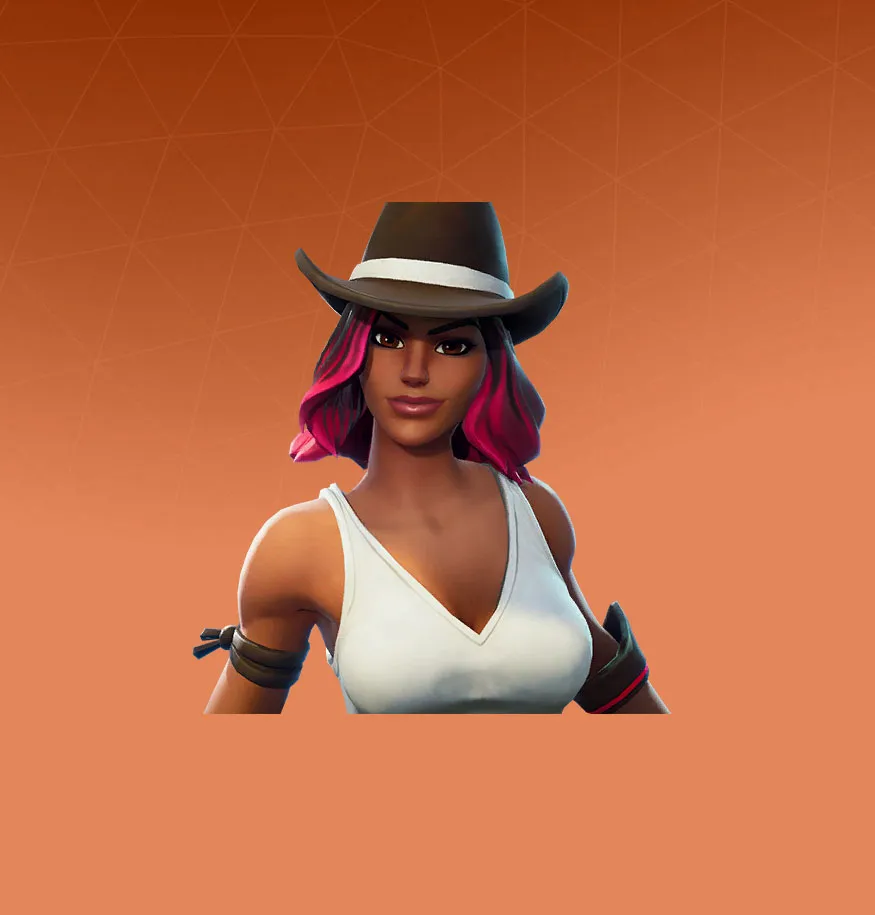 Calamity is known for being one of the best female cowgirl skins in Fortnite, but her tier 1-4 styles do more justice for her toned body than the more completed customizations. Much like Beach Bomber, Calamity makes the top 25 for thiccness thanks to her detailed jeans shorts that sit delicately on her hips.
6. Loserfruit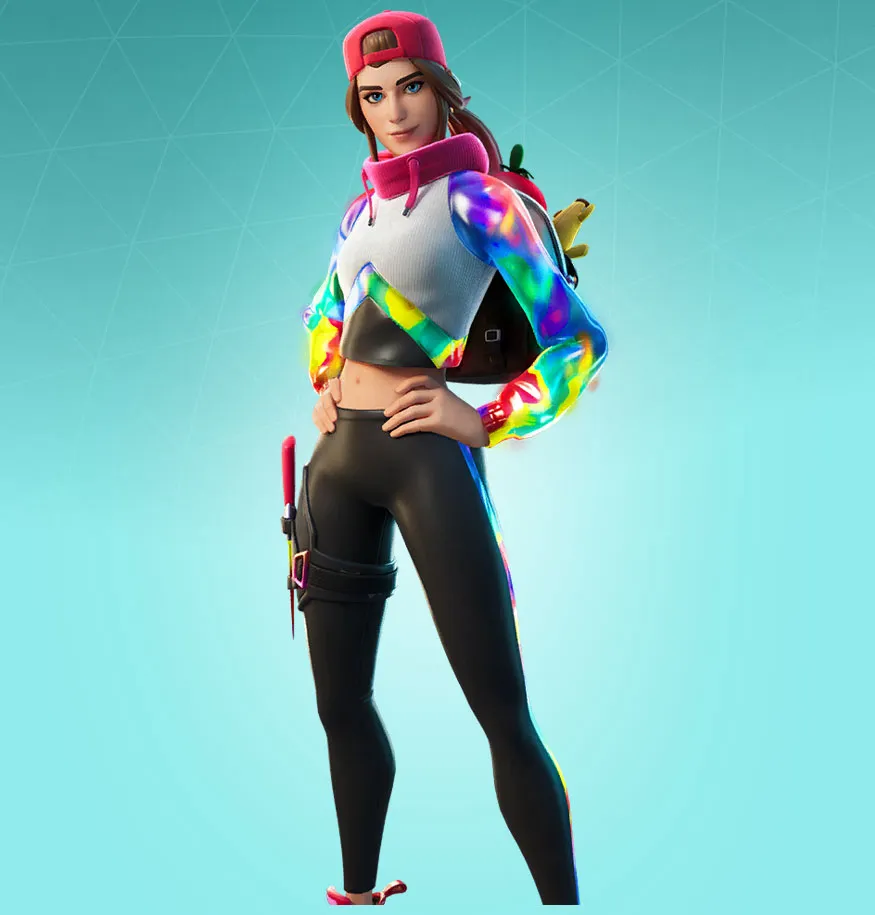 Loserfruit is an Icon Series skin inspired by the Australian twitch streamer and youtuber, Loserfruit or Lufu. Not only is she one of the most unique female skins with her animated crop top hoodie, and backwards cap ponytail, but she makes the top 25 thiccest skins with her curve-tastic leggings, similar to the Ruby skin.
5. Poison Ivy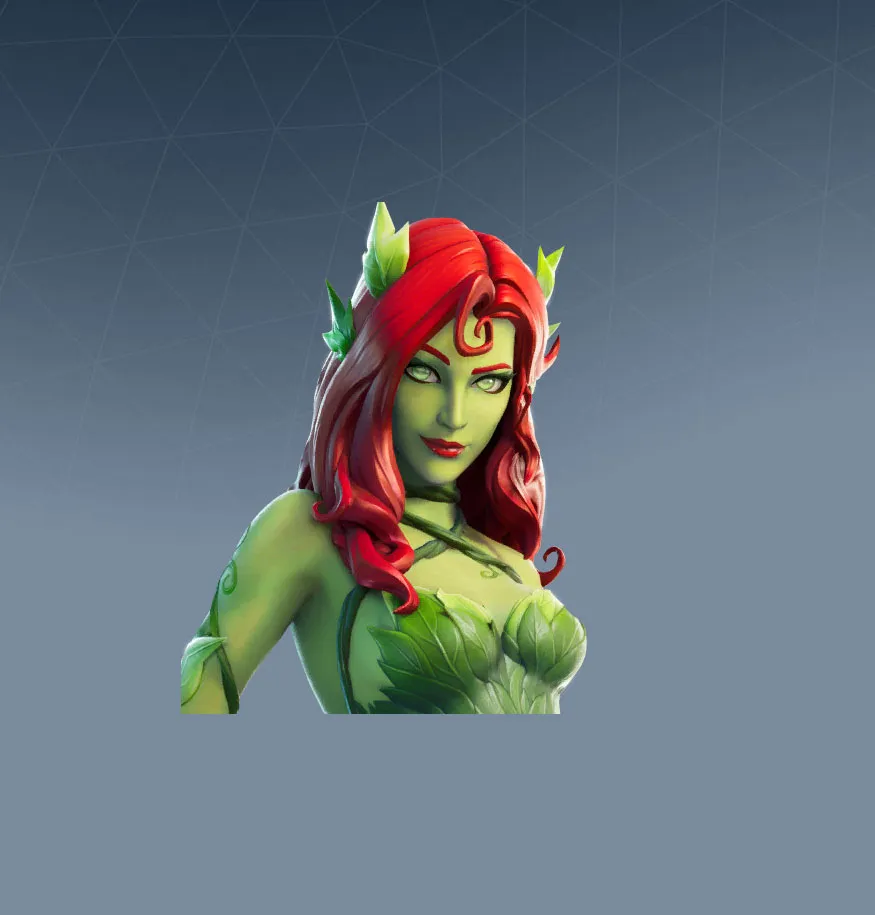 Poison Ivy is part of the Last Laugh set with Joker and additional Midas skin. Her unique villianeous green form, without a doubt, makes the top 25 thiccest skins because her skin tight leaf-like body suit blends into her skin and shows off the fine details and muscles of her body, unlike any other hero skins.
4. Lynx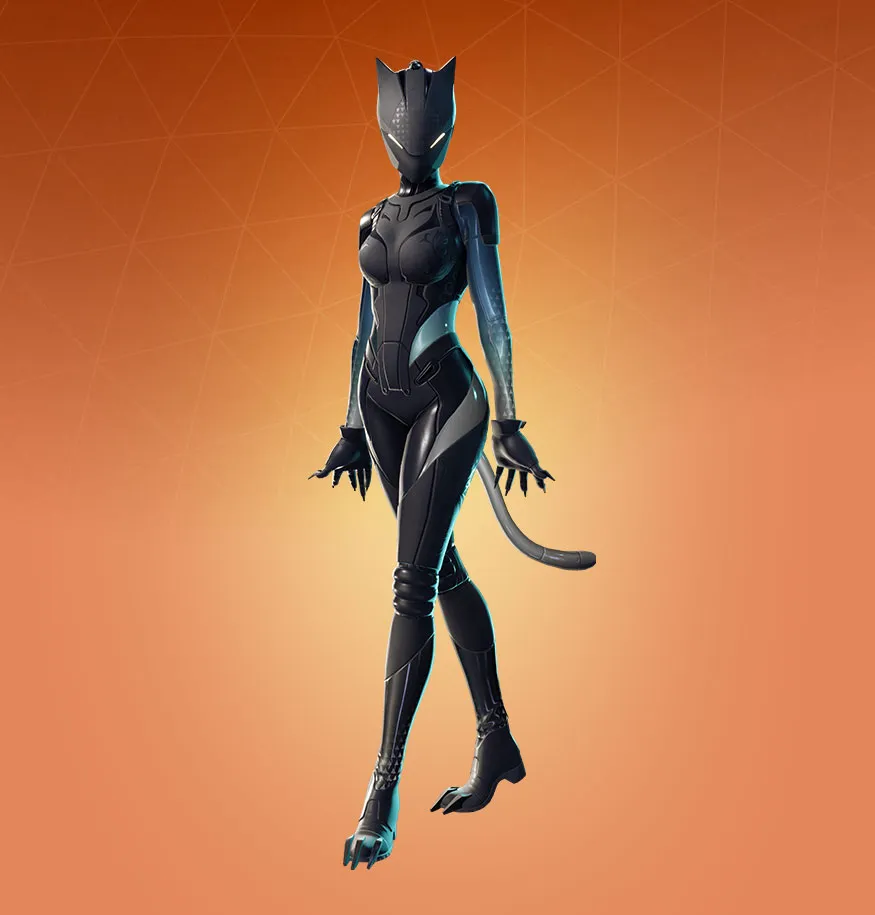 Lynx quickly became a fan favorite in Fortnite due to her many customizable outfit features and cute cat-themed style. She also happens to be one of the first different body templates for female characters, accentuating wider hips and curvier features than the original female body frame. Her full cat form suit, more so than the others, show off her thiccness due to the split body suit and spandex leggings.
Related: Fortnite Best Pickaxes – Top Rated Harvesting Tools in the Game!
3. Penny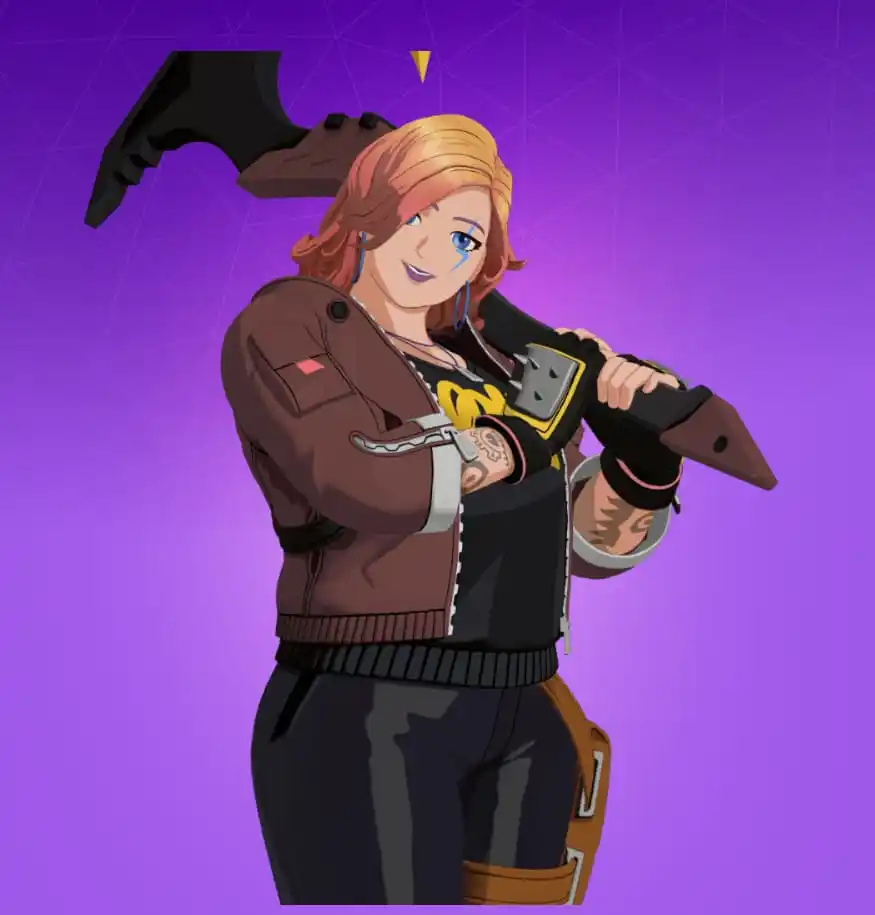 Penny is one of the most unique female skins in Fortnite because she differs from the usual template and form of all the characters and allows players to be a more plus-size, body accurate character. Because of this, her styles are actually some of the thiccest ones of all with wider hips and bigger thighs.
2. Blitz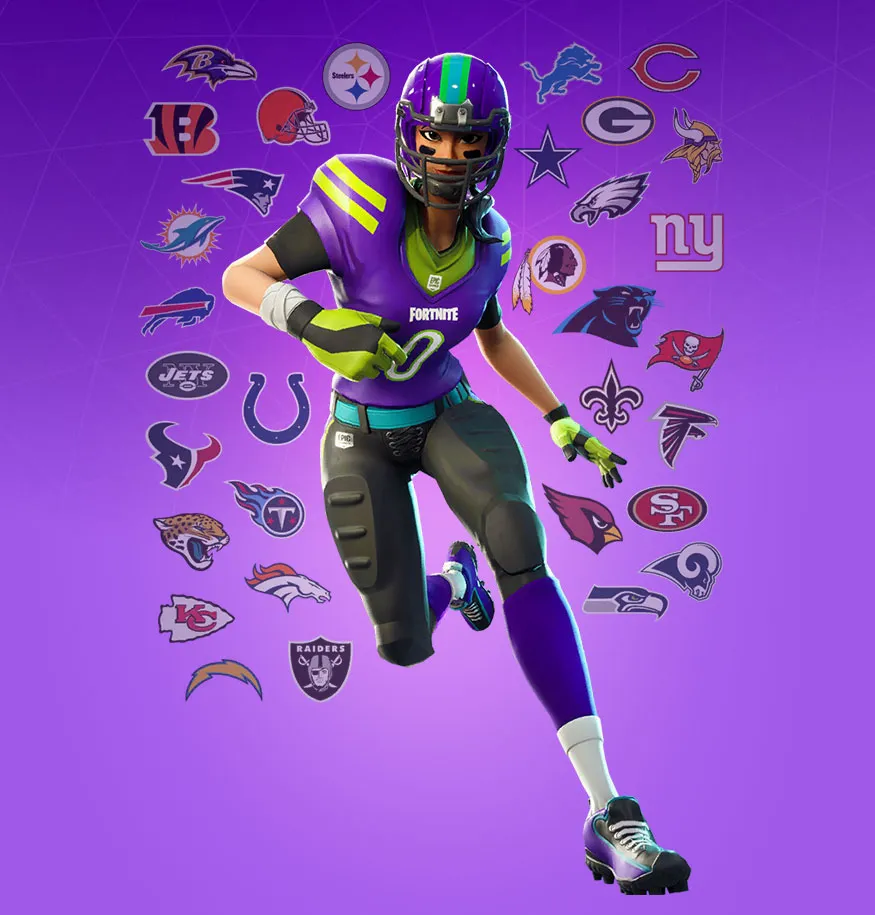 Whether you're a Football fan or not, the Football skins are some of the top thiccest female skins in the game due to their extra padding. You can choose from any of the customizable team jerseys, or different styled skins––not just Blitz––all of them show off their curves with their sports pants and padding.
1. Chun-Li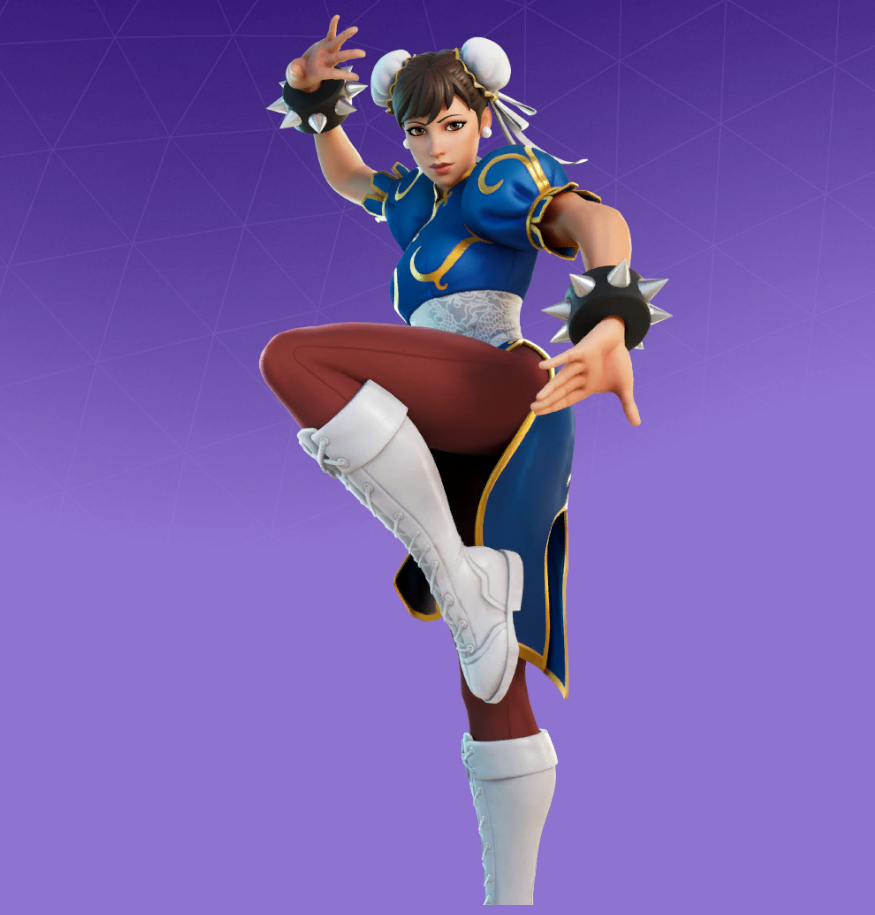 Chun-Li manages to top all the other skins on the list as the very thiccest of them all. Like Cammy, she is a part of the Street Fighter set and is a more muscular and toned female skin available. Her style without the skirt, and tight spandex pants, especially shows off her wide hips and thicc body. Which is perhaps why she is also a fan favorite.
This is just our top 25 female skins that we think are the most thicc and attractive. There are plenty of more amazing skins out there, each with their own fine features. Comment your favorites in the below and let us know who your main go-to skin is!
Looking for more Pro Game Guides Fortnite content? Check out our guides on Fortnite Chapter 4 Season 3 Leaks – Skins, Cosmetics, Weapons, & more or How to get the Ahsoka Tano Skin in Fortnite!