As with all great RPGs, Starfield's main storyline forces you to make some tough moral decisions. One of the most interesting dilemmas comes during the main story mission Entangled. You begin to phase between two realities and can bring them back to a single timeline, but one will cease to exist. So, should you save Rafael or Director Patel in Starfield?
Which reality to save in the Starfield mission Entangled?
I personally chose to save Rafael; I largely did it for role-playing reasons, as it became clear in the story that he tried to do the right thing. Coincidentally, this also worked out better for me in terms of rewards. Your choice does not have long-term story implications, so you can make the decision based purely on RP, the rewards, or a combination of the two.
Related: How to Go to the Last Star of the Scorpius Constellation – Unity Quest Starfield
If you save Rafael by stopping the experiment in the timeline where the explosion happened, you will get just over 10k Credits and Rafael will give you some crafting materials. However, more importantly, Rafael will be available to join your crew for free once you've dropped him off in New Atlantis. Even if you talk to him straight away after you land there, he'll become a companion. While he doesn't have the strongest set of skills, he is a worthy addition to an outpost team or a larger starship crew.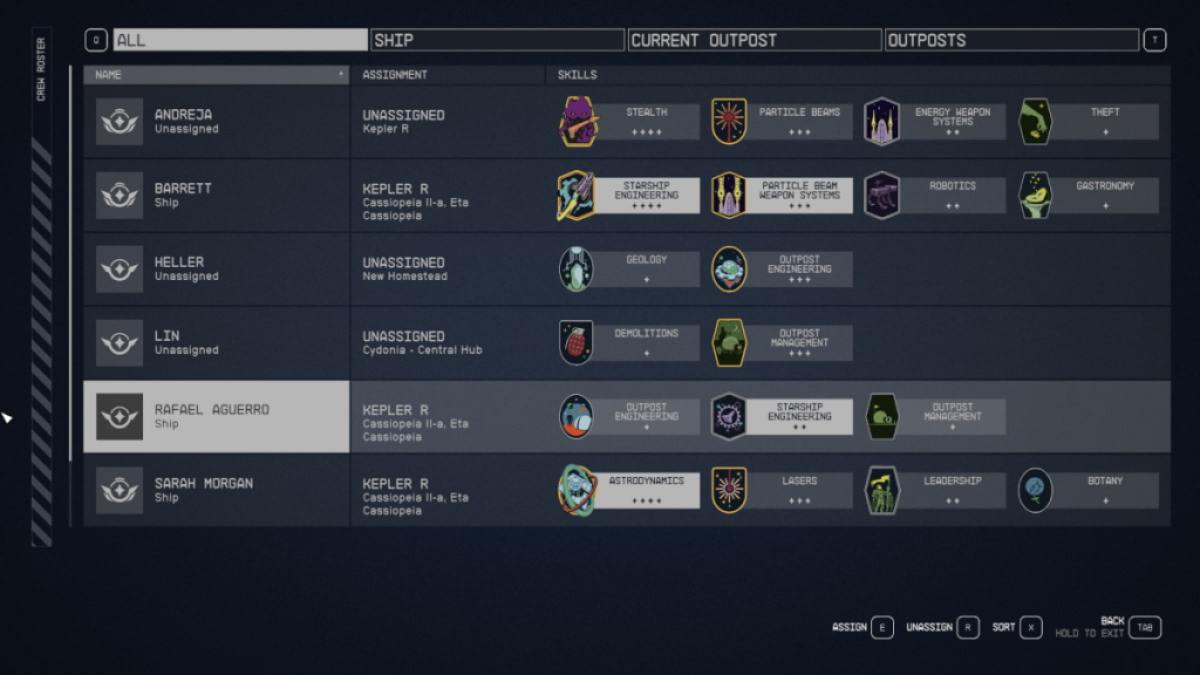 If you save Director Patel and the rest of her staff, you will get slightly more credits, a vendor trash helmet, and a legendary spacesuit. However, the chance to have Rafael on your crew is gone. While Director Patel seemed level-headed when speaking to her, I didn't feel much empathy for her. By this point in the game, more credits and another spacesuit didn't feel like much of a reward. Saving the likable Rafael is a much easier choice.
For more on Starfield here at Pro Game Guides, check out How to make space combat easier in Starfield and Starfield crew assignment on outposts and ships, explained.